During a telephone conversation held on 20 in March, US President Donald Trump told Russian leader Vladimir Putin that the US would win an arms race if it started, reports
Interfax
Post NBC News.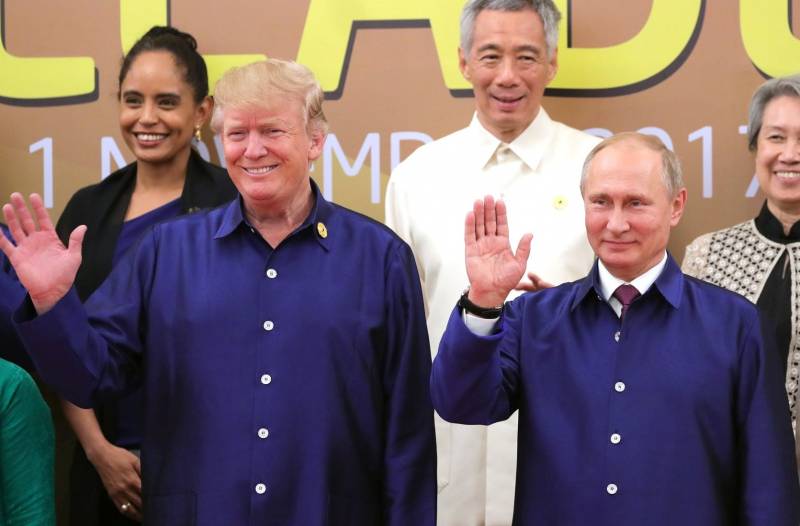 According to the channel, referring to some American officials, Trump said the following:
If you want an arms race, we can do it, but I will win.
As noted by the interlocutors, who were introduced by Putin during the message to the Federal Assembly in the new Russian weapons systems "really took the President (USA) out of themselves."
Meanwhile, Trump's national security advisers told the channel that at the moment it is not known whether the meeting between the heads of the two countries will take place, as the US President "offers a personal meeting practically within the framework of all his telephone conversations with foreign leaders as formal courtesy."
Trump's conversation with Putin took place on March 20 on the initiative of Washington. Trump congratulated the Russian president on his election victory. According to the Kremlin press service, during the conversation "it was agreed to develop further bilateral contacts, including taking into account changes in the leadership of the US Department of State."
"Special attention was paid to the development of a possible summit meeting ... In general, the conversation (the two leaders) was constructive, business-like and focused on overcoming the accumulated problems in Russian-American relations," the press service noted.