Departmental newspaper
"A red star"
announces the next stage of testing the latest Russian fluid intercontinental ballistic missile "Sarmat". The article by Alexander Tikhonov says that the throwing tests were successful.
Testing activities were carried out at the Plesetsk cosmodrome. According to the author of the article, the successful tests of "Sarmatian" "inspire" Russia and allies.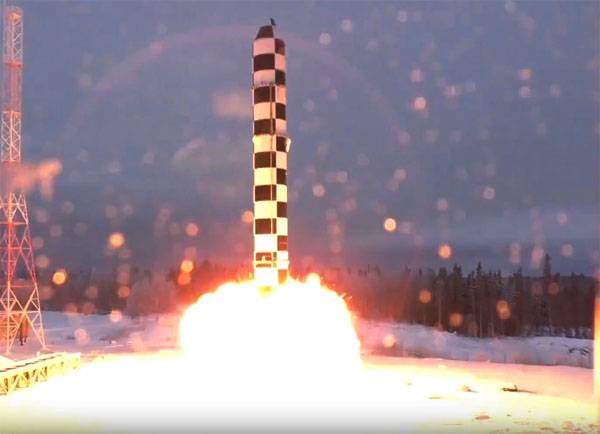 From the material:
And we hope that some ill-wishers whom we continue to call diplomatically partners will be sobering.
The material of the "Red Star" noted that some "partners" still with a considerable amount of skepticism refer to the statements of the President (Supreme Commander-in-Chief of the Armed Forces) of Russia Vladimir Putin about the presence of the latest weapons and military equipment in the Russian Federation, including the Sarmat ICBM . However, according to the author, attempts by the West to declare that Russia is bluffing exposed the fact that the speakers themselves did not believe their own words.
The article recalls that, unlike the ICBMs in service, the Sarmat has a virtually unlimited range of use. He can attack targets both across the North Pole and through the South Pole, with no missile defense systems (including promising) for Sarmat.