The Roselectronics holding presented the mobile components of the integrated automated control system (ACS) by the Andromeda-D airborne troops at the International Exhibition of Arms and Defense Technologies "ArmHitek-2018", which takes place on March 29-31 in Yerevan (Armenia), according to press release to the address of "Military Survey"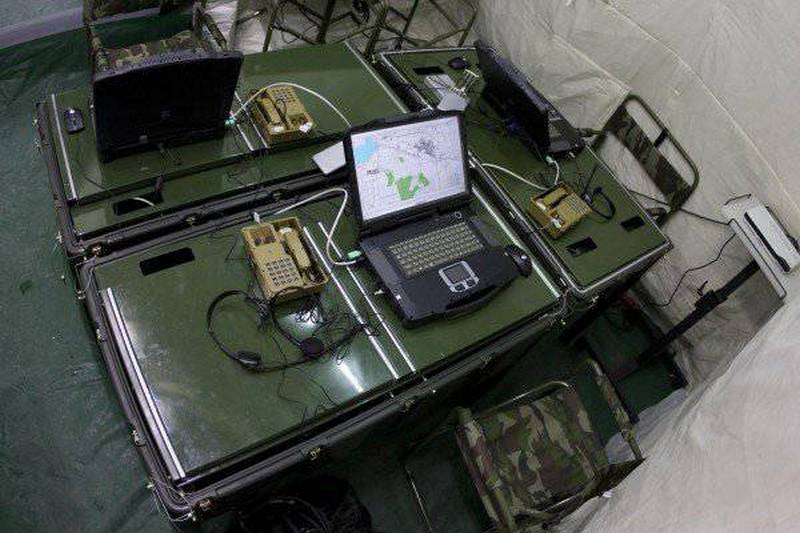 The press service of Rostec said that this system was demonstrated for the first time at foreign exhibitions.
They noted that "Andromeda-D" provides control of units and subunits of special operations forces, as well as interaction with other military formations in combat conditions. The system covers all units of command, from command of troops to an airborne assault vehicle and an individual soldier, providing various types of secure communications, including high-speed Ethernet and video conferencing.
The modernized ACS has been serially supplied to the Russian airborne troops since 2015. The system is mobile and can be quickly deployed in places of special operations, even in unprepared areas
- reported in "Rostec"
Foreign experts in Armenia will be shown a typical module of field command posts, designed for officials of various levels of government, including operational command, unification, leadership of special operations forces. There will also be presented integrated hardware communications designed for the organization of a data exchange network as part of mobile field communication nodes.
- added to the press service of the state corporation.