The Syrian army received reinforcements in the form of another batch of armored vehicles, reports
Messenger of Mordovia
.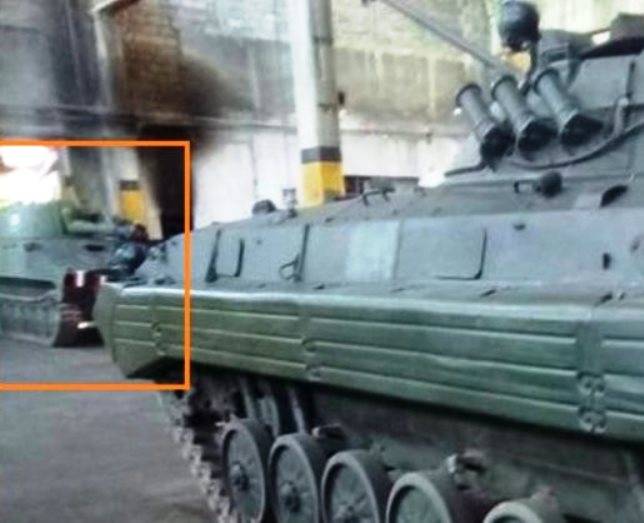 A photo with the image of a self-propelled 2C1 "Gvozdika" appeared on the Internet, which has not been exploited by the armed forces of the Arab Republic before.
The self-propelled 122-mm howitzer was captured in some large enclosed area together with the same "fresh" infantry fighting vehicle BMP-2.
As the newspaper notes, "over the years of the war, the once very numerous" Gvozdik "park thinned out and reinforcements in the form of, if not new, technology, under effective conditions, did not prevent it."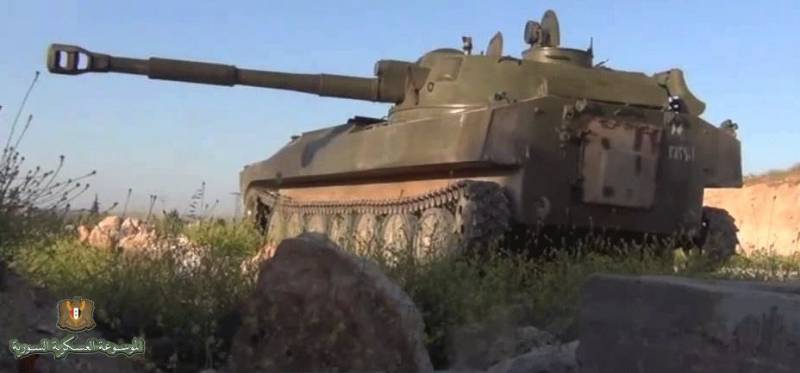 "Carnations" were used in all the most important combat operations of the Syrian army. This installation, along with the more powerful 152 mm "Akatsii" are currently the basis of self-propelled artillery of the Armed Forces of Syria.
Recall 2C1 "Gvozdika" - Soviet 122-mm regimental self-propelled howitzer, developed by specialists of the Kharkov plant them. Ordzhonikidze. The self-propelled gun is designed to "suppress and destroy manpower, artillery and mortar batteries, as well as to destroy bunkers, to ensure passageways in minefields and field obstacles."