The Ministry of National Affairs, External Relations and Information made it clear that, if desired, they could find the very Ukrainian pranker Volnova (Kuvikov) who mocked the victims of the fire in Kemerovo. Recall that Volnov telephoned Kemerovo morgues on behalf of the "EMERCOM employee" and demanded that "more than 300 corpses" be received.
The head of this Ministry of the Chechen Republic, Jambulat Umarov, noted that there are competent structures for which finding a Ukrainian scoundrel is not a problem.
RIA News
cites the statement of Dzhambulat Umarov:
We are not cowboys, for someone to announce the award. Everything is within the law. Why would Ramzan Kadyrov have something to plan when there are a lot of relevant competent authorities in the Russian Federation that should be involved in bringing to trial, catching and so on. If such a state task is set within the competence, then, believe me, Ramzan Akhmatovich will fulfill it very delicately and the enemies of Russia will be punished.
According to the Chechen minister, measures against such as Volnov (Kuvikov) should be extremely strict.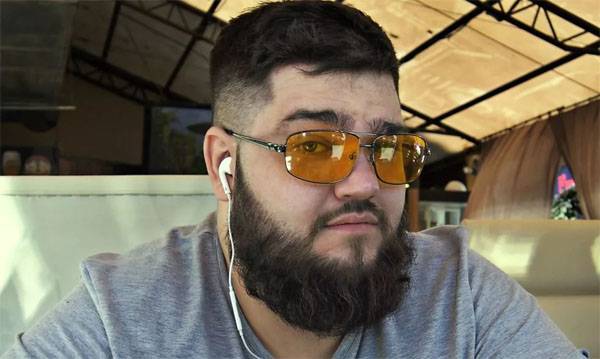 Umarov:
This man has nothing holy. All of our legislation should specifically pay attention to the prankers who make these stuffing. Because the consequences are the worst. These people specifically need to deal with. And from a legislative point of view and from all other points of view. So that no one could play people with impunity when it comes to grief, when it comes to a possible social explosion. This is anti-state activity, and not just a joke.
Earlier, a group of Kemerovo residents, including relatives of the victims of the tragedy in the Winter Cherry shopping mall, announced an award of 12 million rubles for the transfer of the Ukrainian pranker to the judicial authorities. In the RF IC on the eve of a criminal case against Volnova.