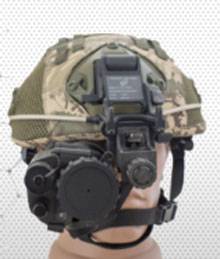 For the Ukrainian soldiers from the Ground Forces, an armored helmet "Helmet-1M" was presented. The developer of the "innovative" armored helmet is the Temp-3000 enterprise. It is reported that the party of 15-ti "Kasok-1M" delivered to the troops on the "experimental wear."
From the message of the developer:
The 1M helmet protects against debris from artillery shells, mines and grenades, shrapnel, 9 mm pistol bullets, a shock wave, and a fall from a certain height. The outer surface of the cap is matte, has a durable waterproof polyurethane coating. The outer case of the armored helmet, which provides reliable masking, is also made of the company's own fabric.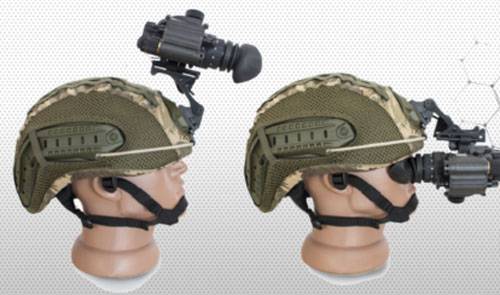 Stated that the ballistic cap is made of specially non-flammable para-aramid fabric produced by Temp-3000.
From the manufacturer's material:
The helmet has a 4-x point fastening system, which provides a reliable fixation of the helmet on the user's head when exposed to static and dynamic loading, and is also equipped with a revolutionary Boa System control system. On the surface of the helmet placement rail mounts (bracket-rails) and front mount for a night vision device or other additional devices.
Features:
Protection class: 1, kg weight 1,34 kg, operating temperature range from -40 to + 50 Celsius.
The first reviews have already appeared in the Ukrainian army: the "depth" of the helmet is such that it flies off from the head during the execution of tasks associated with intense loads, aided by attachments. Appearance, according to reviews of the Ukrainian military, "like the cyborgs."