Uralvagonzavod reports on its Facebook page that the first support combat vehicles
tanks
(BMPT) "Terminator" sent to the Armed Forces of the Russian Federation, while publishing a video of the shipment of cars.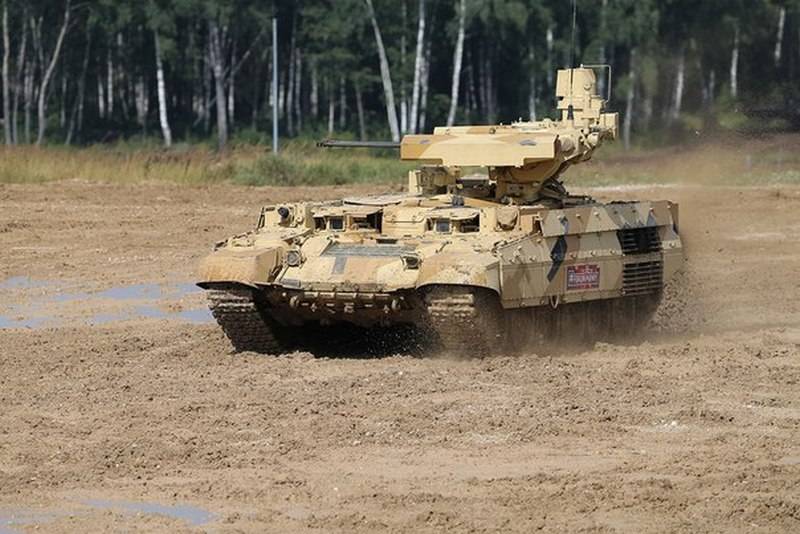 The Terminators finally went to the troops. At Uralvagonzavod, tank support combat vehicles were loaded onto special platforms ... the corporation carried out all the work under the state contract, which was concluded last year with the Russian Ministry of Defense
- The plant's press service reported, adding to the bet that the batch of "tank guards" was thoroughly checked for all characteristics, then loaded onto special platforms and fixed with wedges and cables, because the road ahead was not long.
From the Urals BMPT "Terminator" are sent to the Alabino training ground near Moscow, where ceremonial calculations are trained. The company signed a contract for the supply of 10 combat vehicles from the Ministry of Defense in 2017.
Earlier, Uralvagonzavod reported that the first batch of BMPTs would be transferred to the Russian Defense Ministry in March-April of this year, and the contract will be completed at the beginning of 2019 of the year.