Rocket regiment PGRK "Yars" Tagil connection began to make a march to the field position, according to
press office
Ministry of Defense of the Russian Federation.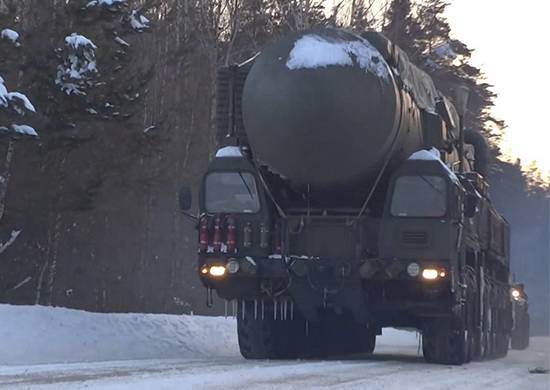 It is reported that "maneuverable actions during the command and staff exercises in the Sverdlovsk region autonomous launchers perform in the dark."
On the routes of movement of autonomous launchers, a commandant's service has been organized, which is engaged in the protection of routes of movement of a column with large-sized equipment, monitors the passage of a column through control points, monitors the radiation, chemical and biological situation,
says release.
The press service added that "at the points of intersection of routes, at the forks of roads, difficult roads, steep and long descents and ascents, passes through barriers, and conditionally contaminated areas of terrain, control posts are set up."
Within the framework of the event, the subunits of rocket engineers are working out the issues of interaction with parts of the Central Military District, the bodies of the Ministry of Emergency Situations, the Ministry of Internal Affairs and the Federal Security Service of Russia.
During the exercise, it is planned to work out an extensive list of tasks and introductory, including the bringing of equipment to combat readiness, the commission of maneuvering actions, counteracting sabotage forces.