Russian gas supplies to Europe reached record levels for the entire
history
. It is reported by the press service of the European Commission. According to the latest data, growth in 2017 was 12%, as evidenced by the monitoring of the European gas market.
Despite numerous anti-Russian attacks, Europeans are interested in a stable supply of "blue fuel" and are well aware that the "pipe" gas from Russia today cannot be replaced by any other, especially American liquefied.
To date, the share of Russian gas in the European market has reached 43%. At the same time, more than a third of gas from Russia to Europe in the 4 quarter of 2017 of the year was delivered via the Nord Stream gas pipeline (approximately 34%). The increase in the supply of "SP" amounted to about 30% compared to 2016 year, which is associated with a decrease in gas transit volumes through the Ukrainian gas transportation system in the same 4 quarter of 2017 year.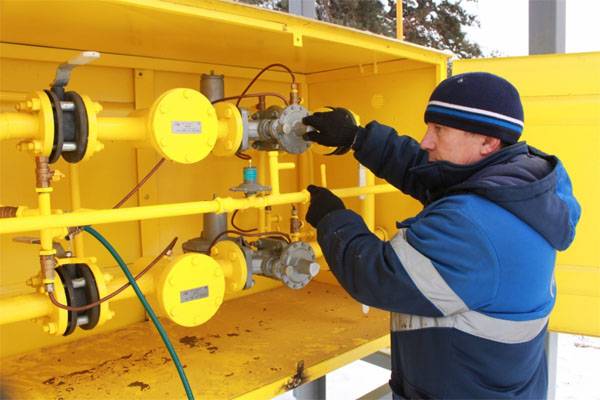 If we talk about the percentage distribution in the logistics of gas transit from the Russian Federation to Europe, then at the end of 2017, it looks like this:
44% - "Ukrainian" transit, 30% - via "Nord Stream, the rest is transit through the Republic of Belarus.