The Russian Navy will receive for service a new rescue equipment of the submariner SSP-M, which allows it to work at a depth of up to 220 meters, reports
TASS
message from the representative
fleet
Igor Dygalo.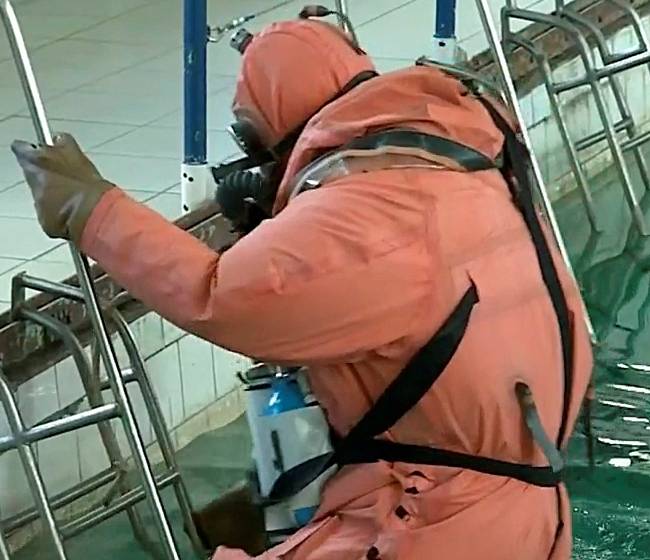 It is planned that by the end of 2018, the newest rescue equipment of the submarine SSP-M will be adopted by the Navy. The equipment has been tested in laboratory and marine conditions - more than 500 descents have been carried out,
said Dygalo.
He noted that "the equipment will allow to provide rescue from the depths to 220 meters using the free ascent method."
According to the representative of the Navy, "in 2017-2018, during the exercise in the Novorossiysk naval base, the element of the escape through the torpedo apparatus of the conventional submarine of the experimental group of the institute consisting of six people was worked out using the SSP-M rescue equipment." Before that, the equipment was tested on the basis of the Scientific Research Institute for Rescue and Underwater Technologies in the city of Lomonosov.
Crews of nuclear and diesel-electric submarines of the 4 generation will be equipped with new equipment.
The advantage of the SSP-M rescue equipment over the existing SSP equipment is the possibility of using it without a breathing apparatus when exiting the emergency submarine due to the sealed "hood" in the SSP-M configuration,
he specified.
In addition, "in the new equipment there is no parachute system, which previously provided braking for the free ascent of the submariner and had impressive dimensions," added Dygalo.
The submariner's safety of safety is ensured by increasing the speed of compression and the speed of free ascent, which minimizes the time spent by the rescued under increased pressure,
he said.
Equipment is a development of the Russian company "KAMPO". It "allows us to leave the emergency submarine not only through the rescue hatch, but also through other sluice devices, the Navy representative said.