British Foreign Minister Boris Johnson said that official London would like to "make friends with Russia and the Russians." According to Johnson, for this in Russia "an important condition must be fulfilled." According to Mr. Johnson, what condition is in question, British media reported, citing the head of the foreign affairs agency of the United Kingdom.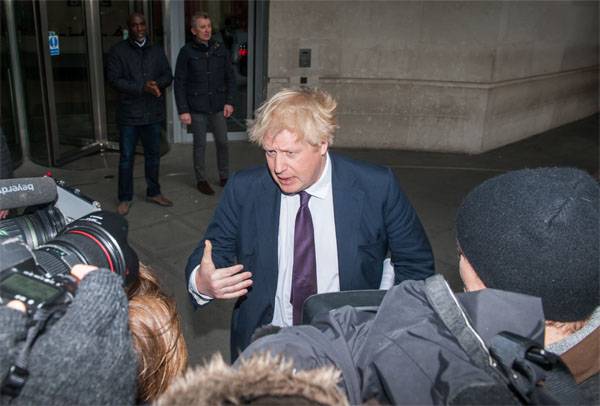 Johnson stated:
Putin could not even imagine how many countries of the world would unite against what Russia was doing, and they would say: Enough with us. At the same time, we say that we would like to be friends with Russia, with its people, but for this to happen, the Russian authorities must change. They should do it now.
This is a typical claim by Anglo-American officials: Russia must change, the West does not. The main motive of these statements is an attempt by all means to hold on to a straw of a unipolar world sailing away into oblivion.
Recall that earlier Johnson spoke with words of gratitude to the countries that agreed to the expulsion of Russian diplomats.
Most EU countries, to which de jure Britain will soon cease to be related, decided to formally support anti-Russian sentiments by announcing the expulsion of Russian diplomats from 1 to 4. Such a decision looks like a manifestation of vassal sentiments in the European Union in front of London and Washington, which started their next provocation.