A fighter in a promising exoskeleton will be able to transfer up to 100 kg of payload and fire a machine gun with one hand, reports
Interfax-AVN
a message from the chief designer of the life support system for combat equipment of TsNIITOCHMASH Oleg Faustov.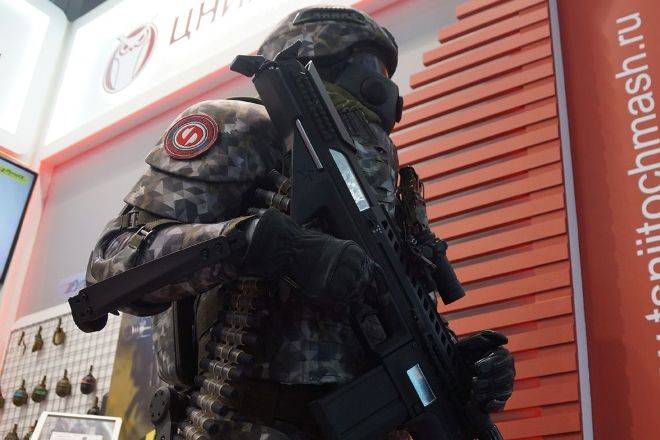 The main purpose of the exoskeleton is to increase the physical capabilities of the user. We have already tested samples of the exoskeleton, in which you can conduct a fairly effective shooting from a rifle or machine gun using one hand,
said Faustov.
According to our calculations, a fighter in the "right" combat exoskeleton will be able to move around the battlefield at speeds up to 20 km / h, while carrying on up to 100 kilograms of payload,
added on.
According to the designer, many elements of the exoskeleton can actually be created now, but there is a problem with batteries.
We have a scientific and technical background on them both in Russia and abroad, but so far no "battery" has been created that would meet the requirements,
said Faustov.
He explained that the active exoskeleton, in contrast to the passive, ensures its work at the expense of an autonomous source of energy. An exoskeleton that does not have a power source reduces the weight load of the carried loads on the user.
Earlier, the commander-in-chief of the Land Forces of the Russian Federation, Oleg Salyukov, reported that the exoskeleton could also be integrated into the new set of combat equipment "Warrior 3".