The head of the chemical-analytical laboratory of the Scientific Center of the Ministry of Defense of the Russian Federation Igor Rybalchenko on the TV show "Sunday Evening with Vladimir Solovyov" on the TV channel
Russia-1
reported that the Russian Federation has documents showing the publication of the Novice gas formula in the United States about 20 years ago. Recall that in Britain, without proof, they claim that this is "Russian gas" and that it was Russia that "used" it for violating Skrypal and his daughter in London.
According to Igor Rybalchenko, in the USA the formula of this nerve gas appeared in the open literature in the year 1998.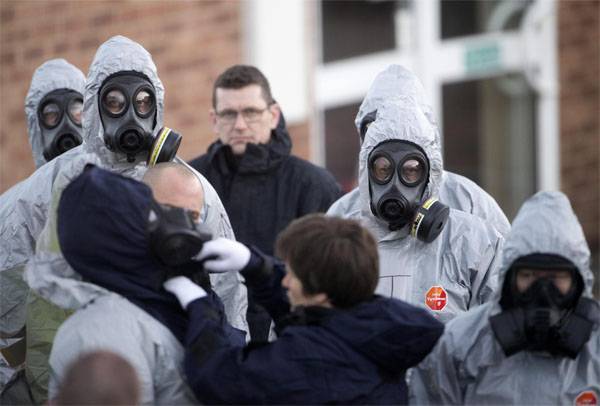 An expert at the Ministry of Defense Science Center of the country:
Now it turns out that, judging by the name of this substance, it was the very "Newcomer", А234. The most interesting detail in this
stories
: in the next versions of the database - they usually only expand, they are replenished all the time, more and more substances - we did not find this record.
According to Rybalchenko, according to the formulas published by chemist Mirzayanov in the United States, virtually any "prepared laboratory" could create these chemical compounds.
The other day in Britain they said that Julia Skripal came to herself the next day after the poisoning, but then fell into a coma again, and her father did not leave the coma. It was also added that Creaking as a result of poisoning "could be moved by the mind" - they have "disturbed mental activity."