Despite the full-fledged hybrid war being waged against the Russian Federation, the Russian authorities need to keep calm and confident, reports
RIA News
statement of the Communist Party leader Gennady Zyuganov.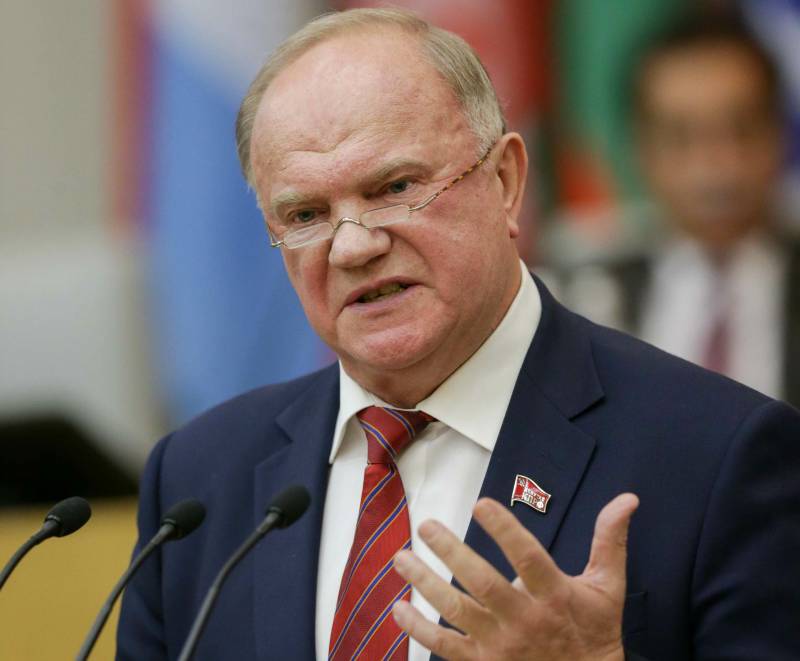 On the eve of the British The Times reported that about 20 of European countries are preparing to send Russian diplomats because of the case of poisoning of the ex-Colonel of the GRU Sergey Skripal and his daughter Julia in the British Salisbury March 4. London claims that the Russian leadership was involved in Skripale's poisoning with nerve agent.
As for this pressure, there are no arguments yet. The British are cool experts on the organization of provocations. Look all
history
over the past almost 400 years, and you will see everywhere a trace of their provocations. Everywhere, without exception,
Zyuganov said the agency.
The head of the Communist Party noted that "a full-fledged hybrid war is being waged against the Russian Federation, which provides for all forms of pressure."
Therefore, it is necessary, above all, to keep calm and confident. But we need a high-quality and internal course of financial and economic, we need a strong composition of the government of national trust,
Zyuganov added.
Earlier, British Prime Minister Theresa May announced the expulsion of Russian diplomats from the Kingdom of 23 in connection with the incident in Salisbury. In addition, she announced the freezing of all bilateral contacts at a high level.