In Syrian Afrin, there are no combat-ready armed YPG / PYD / PKK groups. Such a statement was made today by the official representative of the General Staff of the Armed Forces of Turkey. From the press release:
Afrin came under the full control of the Turkish army and the forces of the Syrian Free Army (FSA). The territory is cleared of combat-ready groups of terrorists.
At the same time the Turkish flag over Afrin was raised a few days ago. In Damascus, this step was called the Turkish occupation.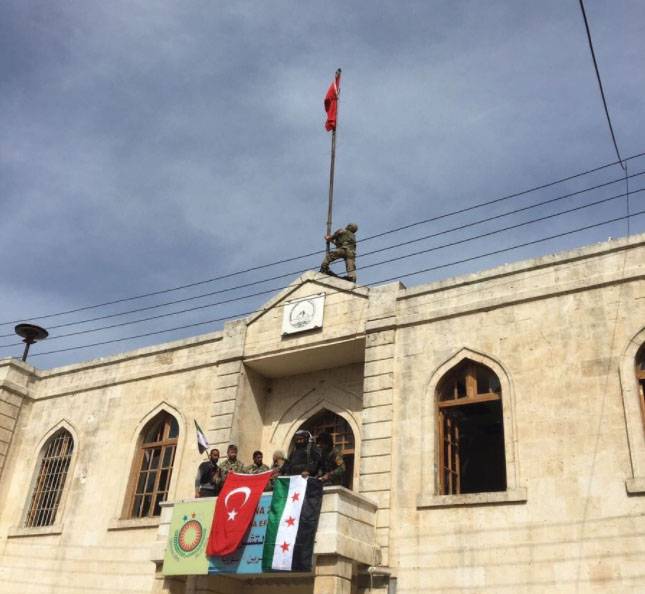 Recall that the terrorists Turkey called Kurdish armed groups, including groups of the so-called Democratic Union, supported by the United States.
According to international organizations, from Afrin, since the start of the Turkish operation "Olive Branch" in the north of the Syrian Arab Republic, more than 160 thousand people have left. The main stream of refugees, in the ranks of which there were also retreating Kurdish armed units, fell in the direction of Manbij, near which there is an American military base.
Earlier, the command YPG said that the troops are moving to the practice of guerrilla warfare, which, according to them, will bring innumerable casualties to the Turkish army and its allies from the SSA.