The Syrian military independently refined the defense of the T-72B turret of the 1989 model of the year, covering the dangerous "splash" next to the gun barrel, reports
Messenger of Mordovia
.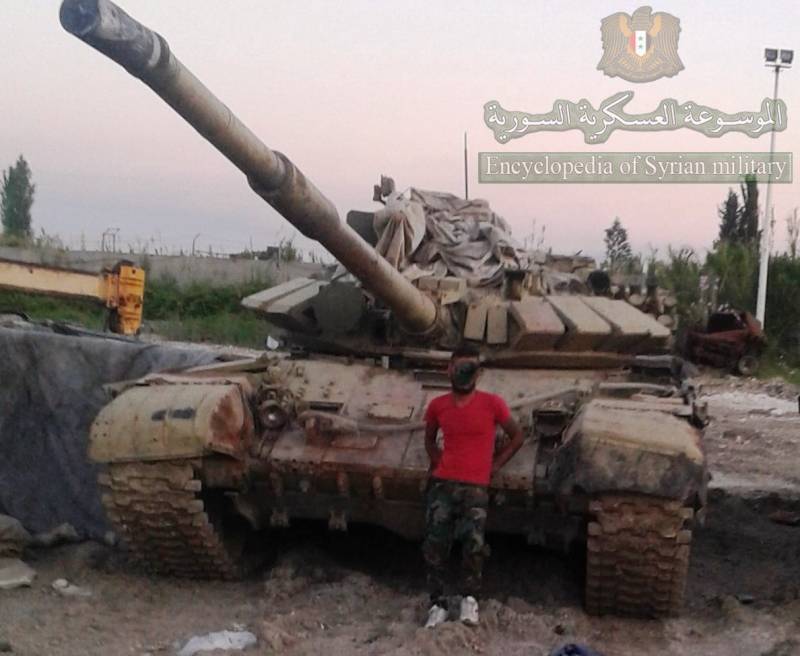 To the right of the gun there is an infrared illuminator, and on the left side this very "bald spot" is visible, not covered by dynamic protection.
"It is clear that if a powerful ATGM or a rocket-propelled grenade gets there, there can be serious consequences. They began to talk about this shortcoming, as early as the beginning of the 80s, when domestic armored vehicles began to take part in conflicts on the territory of the former USSR. But almost three decades have passed, and no one has deigned to eliminate this deficiency, "writes publication author Lev Romanov.
Syrian tankers did not take risks even after receiving
tank
installed on the open armor section two "boxes" of the first-generation DZ "Contact", thereby increasing the crew's chances of survival.
"The question arises, why haven't they done it in us yet, the same, in essence, a penny refinement", which does not require either large forces or costs, the author concludes.