In Eastern Gute, Syrian troops used a modernized medium tank T-55, in the construction of which there are a number of technical solutions, which today are found only on the latest combat vehicles, reports
Rossiyskaya Gazeta
.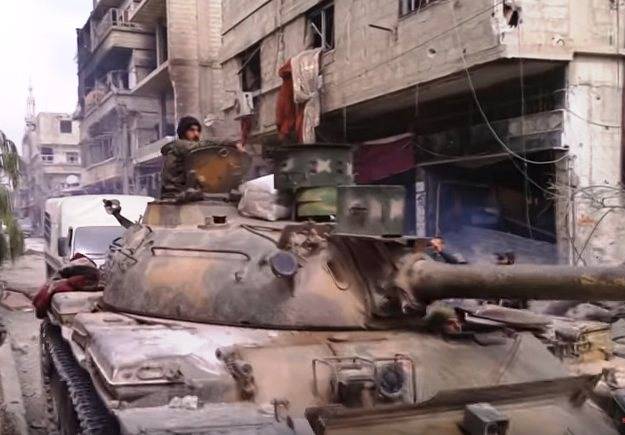 "So, on the upper frontal part of the case you can see a small detail in the shape of a box. It is hidden night video camera, which broadcasts the image on the monitor of the driver, located in the office of management. Something similar has been applied to Armata - of course, here everything is done more technologically, but the principle of work is very similar, "the article says.
A thermal imaging camera of the Viper-100 night sighting system (instead of the Luna-55 infrared searchlight) was mounted above the 2-gun barrel. The author notes that "this is a significant achievement in comparison with the night sight of the TPN-50 developed in 1-ies, which has long been morally and technically obsolete and could see in the dark without illumination only on 500 m".
A complex of optoelectronic countermeasures of the second generation Sarab-2 ("Mirage-2") is installed on the roof of the tower. Thanks to this device, the vehicle became invulnerable to most of the guided anti-tank missiles, including the TOW-2.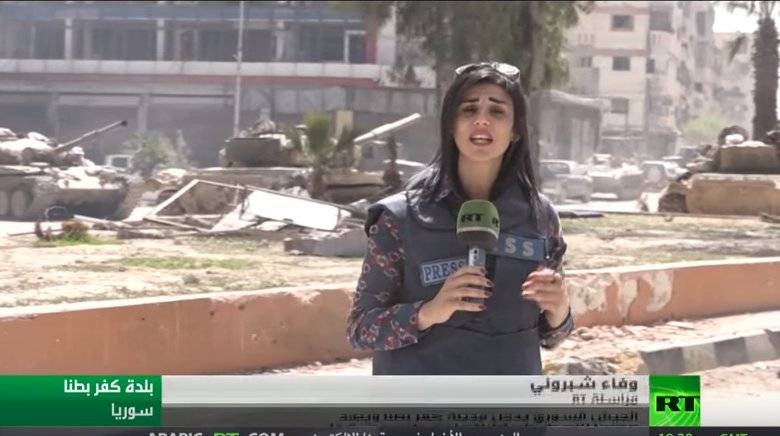 The publication reminds that 8 may be 60 years of adoption of the T-55 into service with the Soviet Army. However, despite its age, the tank continues to serve, and even improved.