Until the end of this year, the military department will form in the airborne assault divisions
tank
battalions report
News
.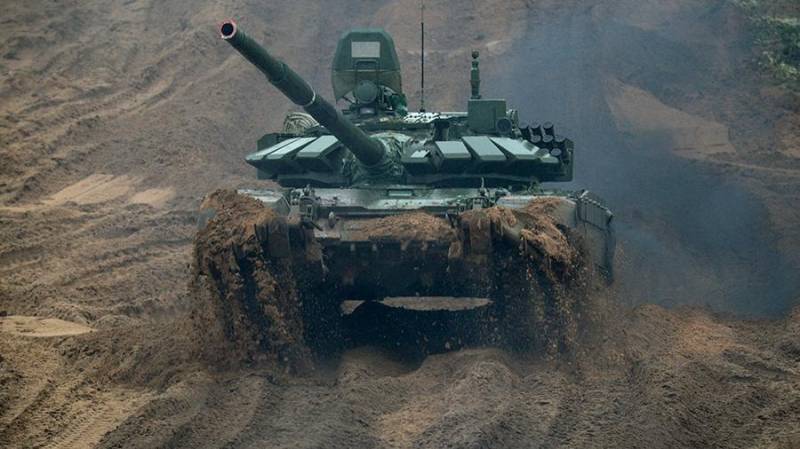 The Defense Ministry said that tank battalions will appear in the 7 of the Novorossiysk and 76 of the Pskov Airborne Assault Divisions. They will be armed with T-72B3. According to the results of trial operation, it will be decided to create tank units in other airborne units.
"At the end of 2016, separate tank companies were formed in the indicated divisions and four assault assault brigades (11, 31, 56 and 83). The armament of these units received T-72B3. At the same time, an experiment is being conducted in the Kostroma 331 th Guards Parachute Regiment - here the Sprut-SD was used as a heavy combat vehicle. This ACS was originally designed to combat armored vehicles and enemy manpower as part of the airborne units. It has great mobility, but practically has no armor protection, "the article says.
The newspaper notes that the tank divisions within the Airborne Forces have been formed several times already, but have existed for a short time.
In Afghanistan, the first experience of the use of tank units of the Airborne Forces was obtained. Then it became clear that in local conflicts tanks are the most suitable vehicles for performing a wide range of combat missions. In modern conditions, airborne units sometimes have to act as motorized rifle units; they must be able to crush the enemy with great firepower. Therefore, the paratroopers needed tank battalions, which in the right quantity would provide powerful and protected fire weapons, the chairman of the executive committee of the Union of paratroopers of Russia Valery Yuryev told the publication.
The newspaper reminds that 1982 was based on the 103 airborne division (stationed in Kabul at that time) and formed a tank battalion armed with X-NUMX T-15 tanks. In 62, after the division was withdrawn from Afghanistan, the unit was disbanded.