The Israel Defense Forces published a paper on an operation conducted over 10 years ago. We are talking about the attack on one of the objects in the territory of the Syrian Arab Republic. The submission says that a blow was struck at an "almost completed nuclear reactor" at 280 km from Damascus - in the province of Deir ez-Zor.
RIA News
cites the statement of the press service of the Israeli military:
Four F-16 aircraft eliminated the atomic threat not only to Israel, but to the entire region. This happened on the night of 5 on 6 August 2007.
Previously, such information was published in various media with reference to unnamed sources. However, Israel officially did not confirm this information. As not confirmed information about the creation of a nuclear reactor Syria.
The website of the Israel Defense Forces publishes 2007 footage of the year, which shows the striking of a rectangular building in a desert area.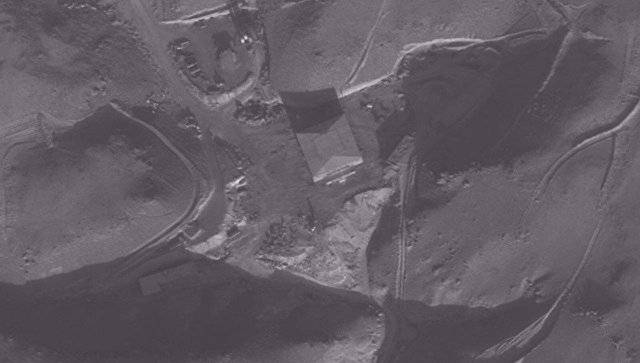 At the same time in Israel they report why they decided to declassify the information now. It is noted that Israel demonstrates all the danger of the uncontrolled spread of nuclear technologies - the territories where the nuclear facility was located were later captured by ISIS (* banned in the Russian Federation).
From the material:
It is terrible to imagine what would happen if the object were in the hands of ISIS *.
Does this mean that already in 2007 in Israel they "guessed" that Syria would be chosen by international terrorists as a testing ground?