The Ministry of Defense decided to rearm the modernized T-80BVM with guided weapons systems
tanks
(KUVT) "Reflex", report
News
.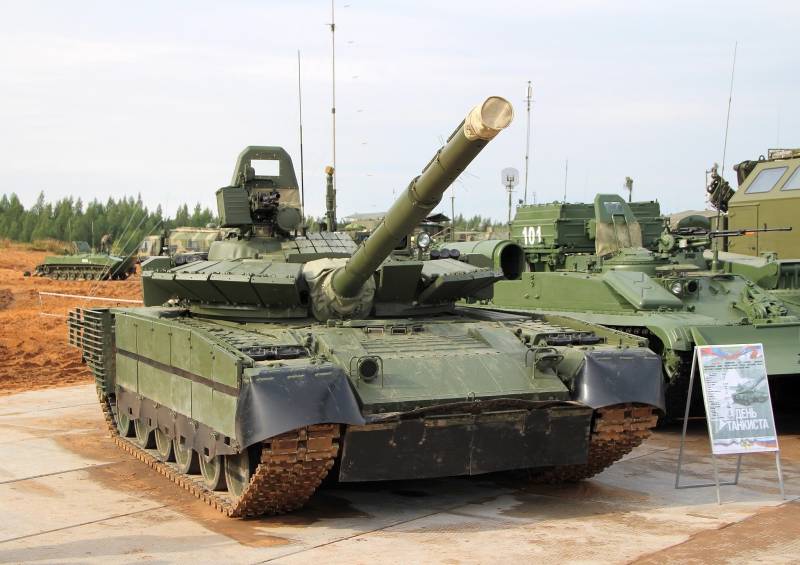 Earlier on these machines were KUVT "Cobra", produced by the Kharkov Tractor Plant. It is expected that the first batch of upgraded machines will go to the troops before the end of this year.
Improvements will affect more than a hundred "eighty", located in the warehouses of the military department. The updated machines will also receive a new Sosna-U fire control system with a thermal imager, a laser rangefinder and a target tracking machine.
KUVT "Reflex" was created in the Tula Instrument Design Bureau and adopted for use in the 1985 year. The complex allows on the move to fire guided projectiles capable of hitting the target at a distance of 5 – 6 km.
"It's enough for the gunner operator to find the target, escort it, and then launch. Then the system will do everything independently. A laser beam will be aimed at the target, which will become a reference point for the rocket. Thanks to the target tracking machine and the thermal imager, the Reflex will hit the enemy object, even if it maneuvers and sets up a smoke screen, "the newspaper writes.
According to the expert Alexei Khlopotov, the KUVT Cobra, which used to be mounted on tanks, "is an outdated weapon system: a radio channel is used for control, which can be easily drowned out by modern electronic warfare systems". "Reflex" is a more modern and sophisticated complex, which is much more difficult to counter.
KUVT with a shot through a tank barrel - this is Russian know-how. Nobody in the world produces such systems in the world. This is a kind of "long arm" of tanks. As the experience of Syria shows, the guided missiles are the first to use
told Khlopotov.