American TV channel
NBC
citing a source in the presidential administration of the United States announced that Donald Trump had called Vladimir Putin. In this topic of conversation between Trump and Putin, the source NBC does not report. The US media believes that the call is connected with congratulations that Trump sent to his Russian counterpart.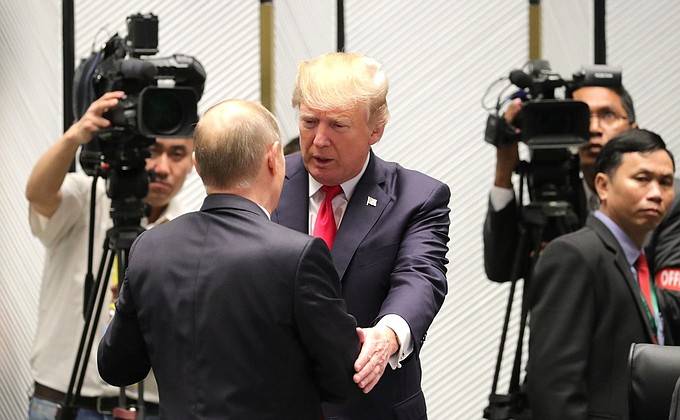 Earlier, journalists asked the head of the Kremlin press service, Dmitry Peskov, if he was not aware of why Donald Trump did not congratulate Vladimir Putin on a convincing victory in the presidential election. The presidential press secretary replied:
Not yet evening.
Earlier, the leaders of dozens of countries around the world, as well as state associations, including the EU, congratulated President Vladimir Putin on their victory. Thus, the heads of China, Morocco, Serbia, Kazakhstan, Vietnam, Estonia, Cuba, Venezuela, Bolivia, Belarus, Egypt, Armenia, Kyrgyzstan, Turkey, India, Syria and others sent their congratulations to the Kremlin.
Recall that according to the results of processing 99,95% of ballots, Vladimir Putin is winning the presidential election with the result of 76,69% of votes. This is an absolute record for Putin for the whole
history
his participation in the presidential race.