In 2023, one launch facility for launching heavy Proton-M missiles will close at Baikonur, TASS reports, citing the TsENKI (Center for the operation of ground-based space infrastructure facilities).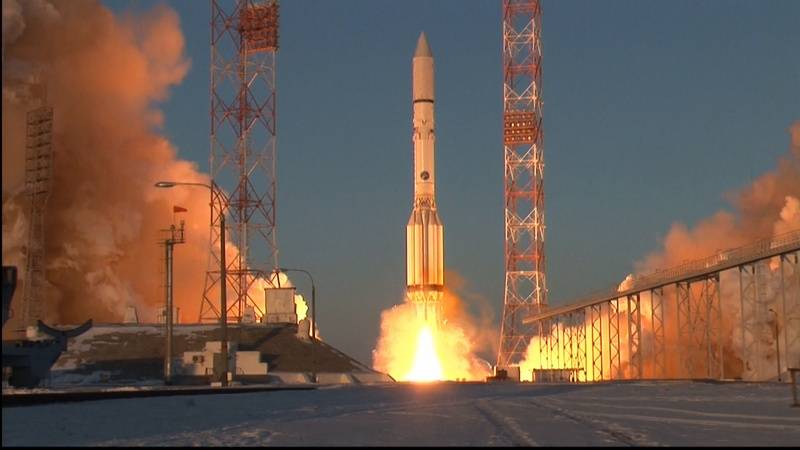 The closing of the launch position is spelled out in an agreement between Russia and Kazakhstan, which provides for the phased termination of the operation of the Proton space rocket system. In this regard, by the year 2023, it is planned to decommission the 24 launch complex of the 81 site launch complex.
- stated in TSENKI. The main reason for the cessation of the exploitation of the "Protons" is the toxic fuel heptyl.
At present, there are four launch sites for the Protons at the Baikonur cosmodrome, with one of them conserved from 1991, and the other is not used from 2004. The 24 pad 81 launch pad (for federal launches) and the 39 pad launch XXUMX pad (for international launches) remain actively used.
In the future, Proton missiles should be replaced with Angara-A5 carriers launched from Plesetsk (there is one launch vehicle) and East (the launch vehicle is planned to be created), reports Lenta.ru