Israeli company APG has successfully completed the tests of the second modification of the Peres drone and is preparing to release its heavier version, reports
"Warspot"
with reference to israeldefense.co.il portal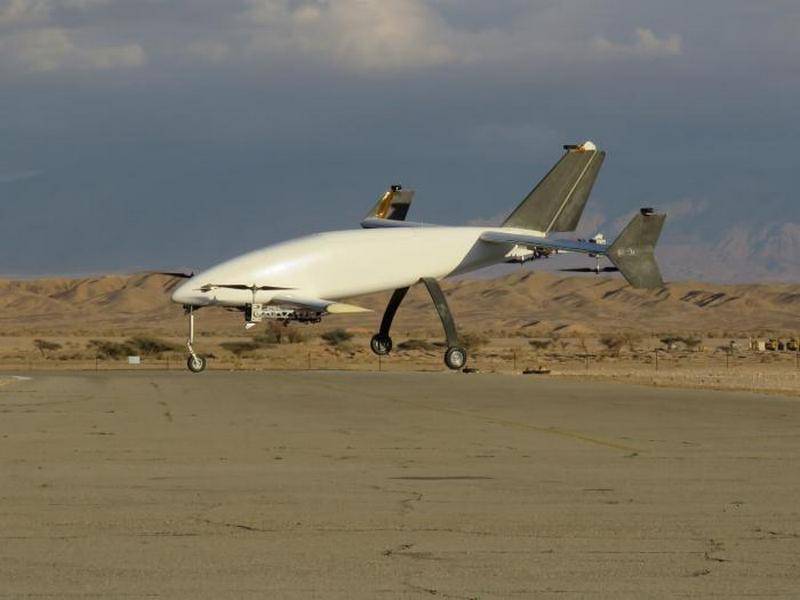 The first drone Peres was introduced in September last year. A prototype weighing 20 kg was developed as a demonstrator of VTOL technology - the possibility of vertical takeoff and landing. Peres 2 weighs 42 kg and is capable of carrying a payload of 3,3 kg with a flight radius of 150 km.
After the successful completion of the tests, APG announced the transition to the development of Peres 3 and Peres 4 - these devices will weigh up to 200 kg and can be airborne for up to 12 hours. Thanks to the rotary engines drones Peres family will be able to go into a high-speed horizontal flight mode. In this case, takeoff and landing will be carried out in a vertical mode, which will allow the use of drones in a limited space, as well as on ships.