In the party "Left" of the German parliament commented on the statement of the Ambassador of Ukraine in Berlin. Recall that the Ukrainian minister turned to the citizens of Germany with the threat of the following: if German citizens visit the Crimea "without permission from Kiev", in the future Kiev may refuse to issue a Ukrainian visa to them.
Andreas Maurer, a deputy to one of the regional parliaments of the Federal Republic of Germany, who in recent years has already visited the Crimea about 8, said that the Ukrainian ambassador Andrei Melnik is interfering in German affairs.
RIA News
cites a statement by a deputy from the party "Die Linke":
Ambassador Melnik intervenes in the internal affairs of Germany. This is an absurd statement. Mrs. Merkel, the government, the Minister of Foreign Affairs can neither prohibit a member of the land parliament, nor a member of the district parliament, nor a member of the Bundestag or even a simple German citizen from banning to go somewhere and ask Ukraine about this.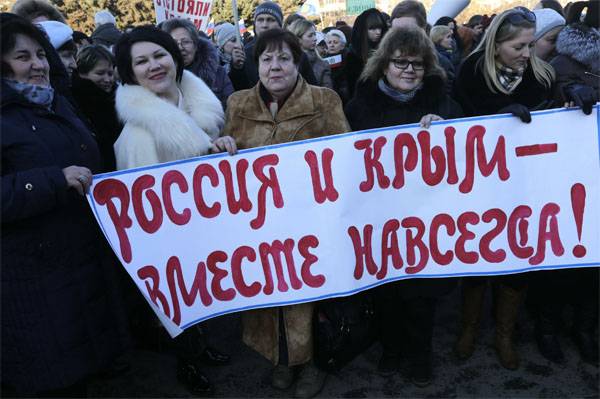 According to Andreas Maurer, Melnik, by his statement, simply means for Kiev a vigorous activity in the diplomatic mission.
Recall that literally on the eve of the German delegation returned from the Crimea, where she worked as an observer for the presidential elections in Russia. The German delegation of observers in the Crimea did not record any violations.
Maurer:
I want to upset the ambassador of Ukraine: the new delegation will visit the Crimea in April. It will include members of the Bundestag, the land and regional parliaments. And I myself, together with my family, are going to spend my summer vacation in the Crimea.