In the East Guta region against terrorists applied
Tanks
T-72AV with Viper night thermal imaging sights (Viper), reports
Rossiyskaya Gazeta
.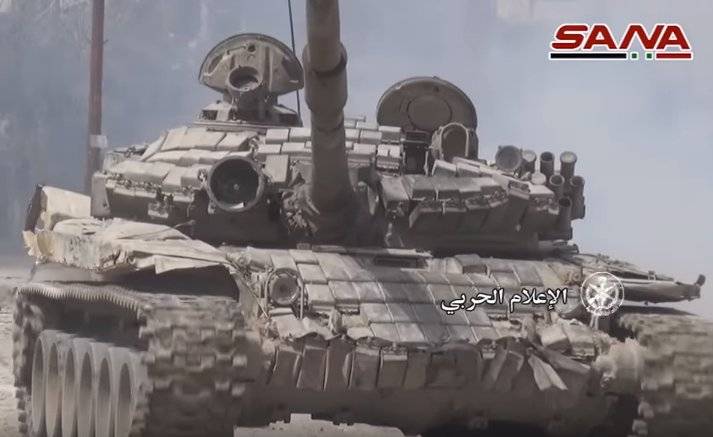 For the first time about this modernization of armored vehicles became known in the autumn of 2016. Many experts did not believe this information. But, as it turned out, the specialists of the Syrian Research Center still managed to create a thermal imaging sight. True, he is going from foreign components. Production is conducted in small batches.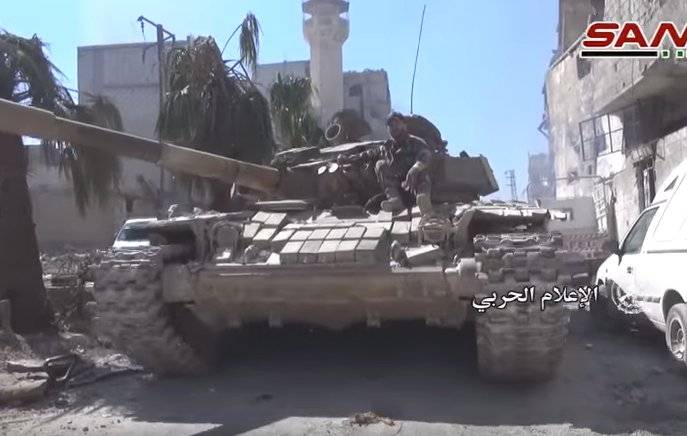 "According to some reports, there are still significant reliability issues, but the Viper is much more efficient than the previously used TPN-3-49. So, the detection range is 4 km, recognition - 1,5-2 km. At the same time, it is possible to detect masked targets, as well as objects hidden behind smoke screens and dust clouds, "the publication says.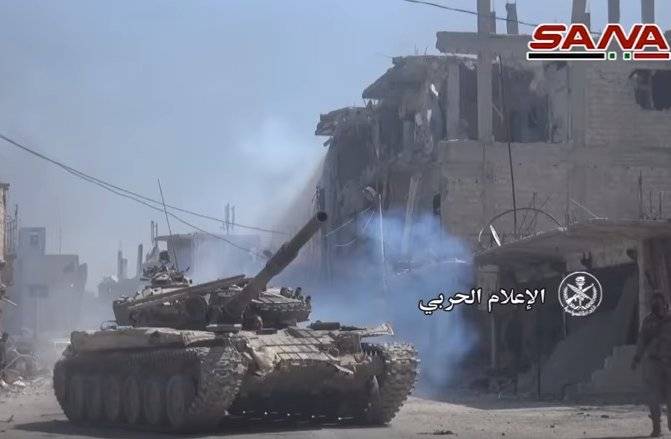 Currently, the Viper sights are also installed on the upgraded T-55MB, which are actively involved in the battles.