The Hungarian authorities criticized the ideas of the Ukrainian Ministry of Defense on the deployment of a battalion of the Armed Forces of Ukraine in the region of the Transcarpathian settlement of Beregovo. We are talking about an armed formation of up to 1 thousand troops.
Hungarian Foreign Minister Peter Siyarto said that such Kiev plans expose his consideration of the Hungarian national minority of Ukraine as a threat to the country's national security. Siyarto made this statement in Brussels during his participation in the meeting of foreign ministers of the European Union.
Siyarto:
We received evidence that the Ukrainian authorities are planning to deploy a battalion of the country's armed forces in Transcarpathia as a measure to protect territorial integrity. In connection with this, the official Budapest has a question: from whom is Ukraine going to defend its territorial integrity in Transcarpathia? From the Hungarian national minority who lives there?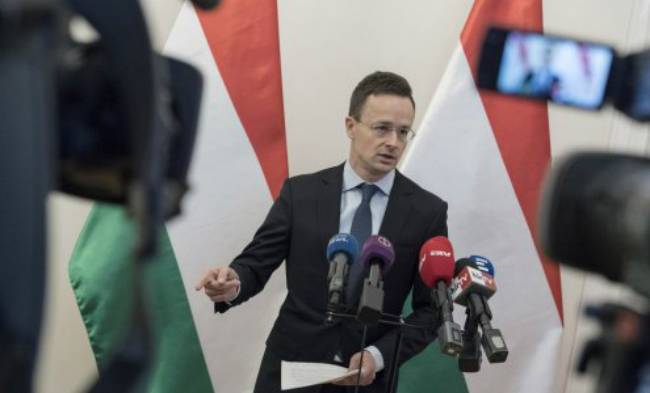 According to the head of the Hungarian Ministry of Foreign Affairs, this fact cannot but cause concern.
We recall earlier Siyyarto said that Hungary will prevent Ukraine from joining the EU and NATO in connection with the infringement of the rights of national minorities in Kiev. In particular, we are talking about the Ukrainian law "On Education", which prescribes teaching exclusively in the Ukrainian language.