In the province of Damascus, local authorities are taking additional measures to provide tens of thousands of refugees who have left the neighborhoods of Eastern Guta occupied by terrorists. At the moment, there are two refugee camps in the province, but with the increasing flow of opportunities these camps are almost not enough.
Against this background, the militants are making desperate attempts to prevent the civilians from leaving Eastern Guta. Without a "human shield" of civilians, militants lose their ability to confront Syrian government forces.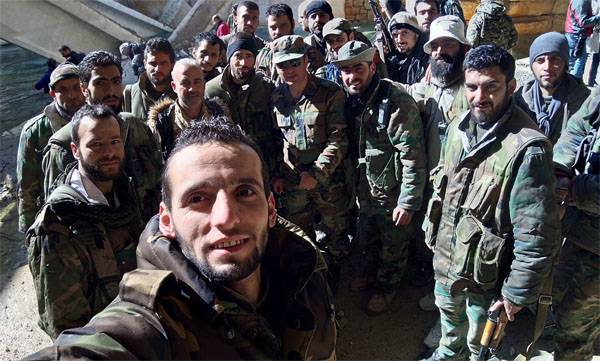 In one of the regions of Eastern Guti, a group of several hundred terrorists attempted to launch a counterattack on the positions of the Syrian troops. The main purpose of the strike was to take control of the route along which supply had previously reached the militants. The terrorist counterattack eventually failed. As previously failed Western provocation with the use of chemical weapons.
Today, in Eastern Ghouta, militants have been cut into 4-5 into relatively small groups that are virtually unable to communicate with each other.
Against this background, there are reports that three helicopters of the American coalition have once again taken out representatives of the top of the ISIS command (* prohibited in the Russian Federation) from the city of Kamyshly. It is reported news agency
SANA
. The leaders of the terrorists were transported to an unknown destination. According to some reports, there was a threat of an ISIL remnant * in the north-east of the SAR with Kurdish militia.