A new production line was opened at the Ulyanovsk ammunition plant in a festive atmosphere, according to
Online
regional government.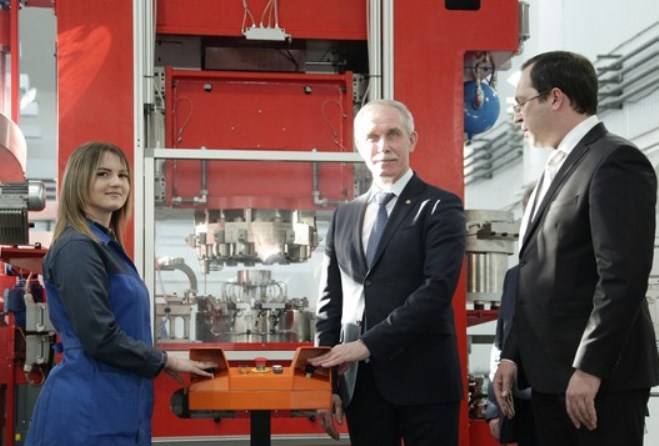 Governor of the Ulyanovsk region Sergey Morozov at the ceremony of launching a new production line at Ulyanovsk Cartridge Plant JSC. Ulyanovsk, 14.03.2018.
Work on the modernization of production was carried out in the interests of law enforcement agencies of the Russian Federation. Construction of the new plant was carried out as part of the federal target program, which was designed for three years - from 2015 to 2017.
Today, the Ulyanovsk Cartridge Plant launched a test production of new types of products that were not previously produced at the enterprises of the country. This is almost a billion rubles of investment. As a result, a unique technology of manufacturing new types of products was created. Completion of tests and the actual start of production are scheduled for the second half of 2018. This will allow the company to expand its sales markets and increase its output. In turn, the regional authorities are doing everything so that every enterprise in the Ulyanovsk region and each of our residents will have more and more new opportunities every year. Vladimir Putin said this very well when he called Russia a country of opportunities, and the people of Russia were its most important wealth
The governor of the Ulyanovsk region, Sergey Morozov, said at the ceremony.
As the plant specialists said, during the modernization, equipment was purchased that allows "to provide highly accurate process debugging and provide automatic control of key process parameters (based on CNC)." As a result, a unique technology of manufacturing new types of products was created.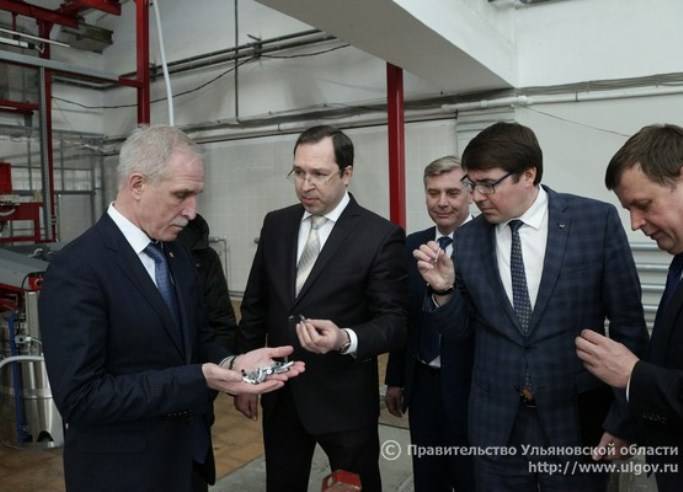 The new equipment will produce cartridges of the .338 caliber lapamagnum and a cartridge of the .308 caliber hard drive. These are high-precision sniper cartridges that are in service in the Russian Federation. They are very popular both in our country and in the world. The uniqueness of this complex lies in the fact that if earlier in Russia they only collected such cartridges, now we will manufacture the cartridges, bullets, the shell and all the necessary components and collect all this. Thus, the cartridges will become fully Russian-made,
explained the executive director of the company Alexey Dubonosov.
It is also reported that "according to the results of 2017 of the year, the volume of products shipped by the Ulyanovsk cartridge plant exceeded 2,7 billion rubles, which is comparable to the similar indicators of 2016 of the year". Last year, the company transferred 134 million rubles to the consolidated budget of the Ulyanovsk Region.