Nuclear-powered submarines of the Yasen and Yasen-M project will become the most powerful submarines in the near future
fleet
in its shock potential, transfers
RIA News
Post commander of the Navy Vladimir Korolev.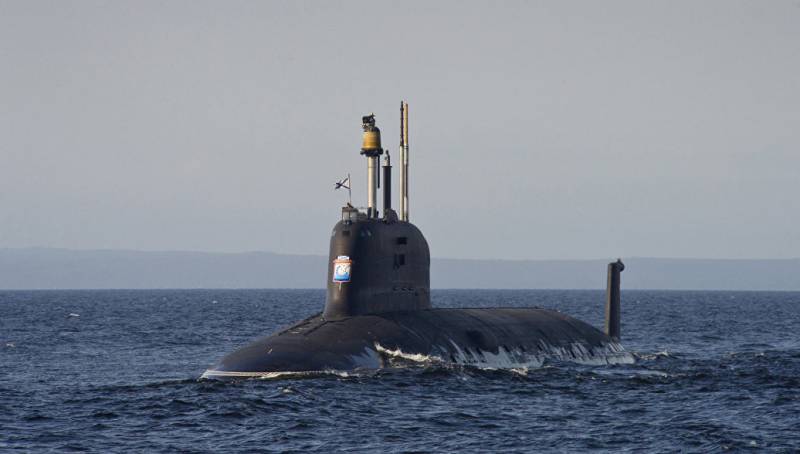 Nevertheless, the most powerful in terms of its shock potential in the near future should be the grouping of nuclear multi-purpose submarines Yasen and Yasen-M. The head submarine of this project is already part of the Northern Fleet, regularly performs the tasks of military service in remote areas of the oceans and, which cannot but please, performs successfully,
Korolev said in an interview with the newspaper "Red Star".
The admiral noted that "the construction and reception of such submarines in the composition of both the Northern and Pacific fleets will be continued."
He recalled that before the 2020, for the Russian fleet, it is planned to build the 7 nuclear submarine of the Ash project, of which the 6 is under the upgraded project (885М). The cruiser Severodvinsk was transferred to the Northern Fleet in June 2014.
The multi-purpose submarines of the Yasen-M project have a displacement of 13,8 thousand tons, a depth of immersion is 520 m, an underwater speed is 31 knot. The autonomy of swimming is 100 days. Crew - 64 person. Mines, torpedoes of caliber 533 mm, cruise missiles "Caliber" and "Onyx" are in service.