In Russia, the voting in the presidential elections ended. The last sites were closed in the westernmost region of the Russian Federation - the Kaliningrad region. The CEC currently presents turnout data on 18: 00. She was 59,96%.
21: 00 presents data from the so-called exit polls (polls of citizens after their participation in the vote).
The results of this poll are as follows: Vladimir Putin has 73,9%, Pavel Grudinin has 11,2% of votes, Vladimir Zhirinovsky closes the three leaders in exit polls with 6,7%.
The results of five other candidates: Ksenia Sobchak - 2,5%, Grigory Yavlinsky - 1,6%, Boris Titov - 1,1%, Sergey Baburin - exactly 1%, Maxim Suraykin - 0,9%.
CEC data on the results of processing approximately 21% of ballots (Far East) are also presented: Vladimir Putin has 72,1 percent of votes, Pavel Grudinina has approximately 16%, Vladimir Zhirinovsky is gaining 6,95%, Ksenia Sobchak - 1,38%, Grigory Yavlinsky - 0,77%, Boris Titov - 0,59%, Sergey Baburin - 0,65%, Maxim Suraikin - 0,61%.
Thus, the three leaders at the moment look the way it looked and according to polls of the population by sociological monitoring services before the vote: Putin, Grudinin, Zhirinovsky. The rest of the candidates - the results at the level of statistical error.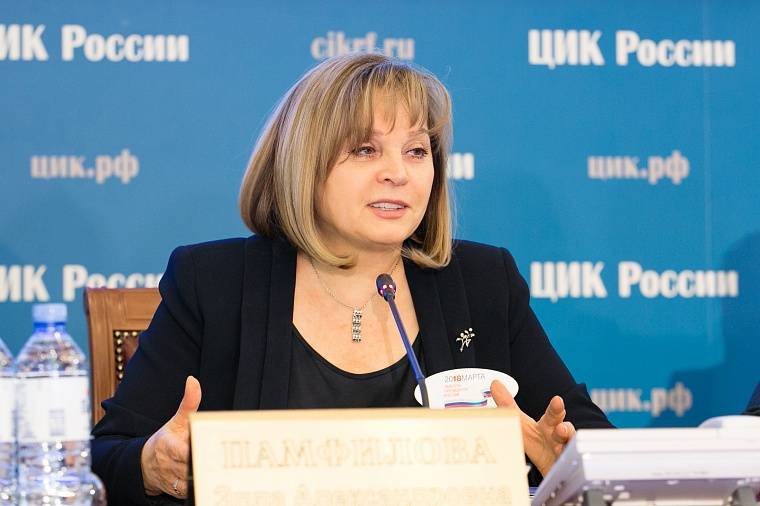 Recall that this is the first presidential election in the Russian Federation, which was attended by residents of the Republic of Crimea and the city of Sevastopol.