Syrian President Bashar Assad visited Eastern Guta, where he met with the Syrian military, reports
RIA News
message of the press service of the head of state.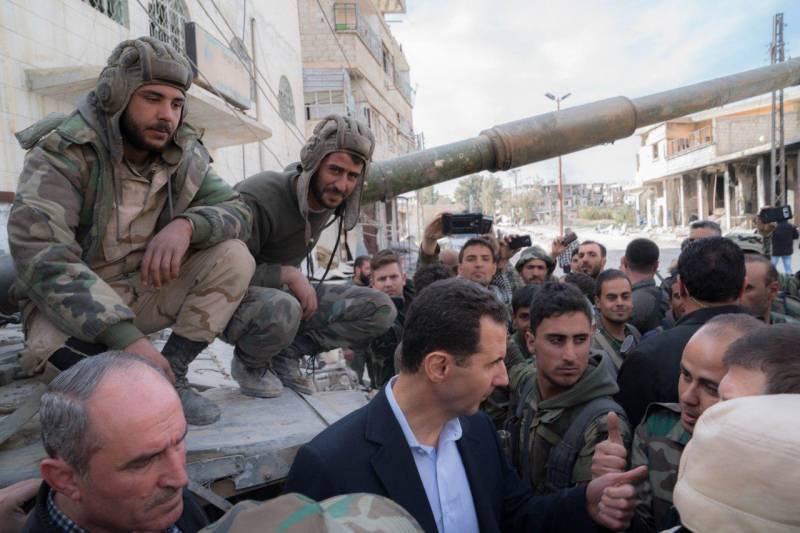 In the lines of fire in Eastern Ghouta ... President Assad with the heroes of the Syrian Arab army,
reads the caption of a photograph published by the Telegram press service.
In the photo, Assad, dressed in a business suit, stands next to
a tank
surrounded by Syrian troops.
"Assad annually (and even more often) drives into the front line, just to talk with the fighters like that. A curious detail is that if in the early years of the war he appeared among the military in camouflage, then since Russia sent its contingent to Syria, Assad leaves for the front exclusively in civilian clothes, "the agency writes
Feedback
.
According to the latest statement by the Syrian command, government forces freed 70% of Eastern Guta territory from terrorists. After the opening of the humanitarian corridor in the settlement of Hammuria, in about four days, about 50 thousands of civilians left Gutu.