The composition of the American military
fleet
Virginia-class USS Colorado new nuclear submarine introduced
RIA News
.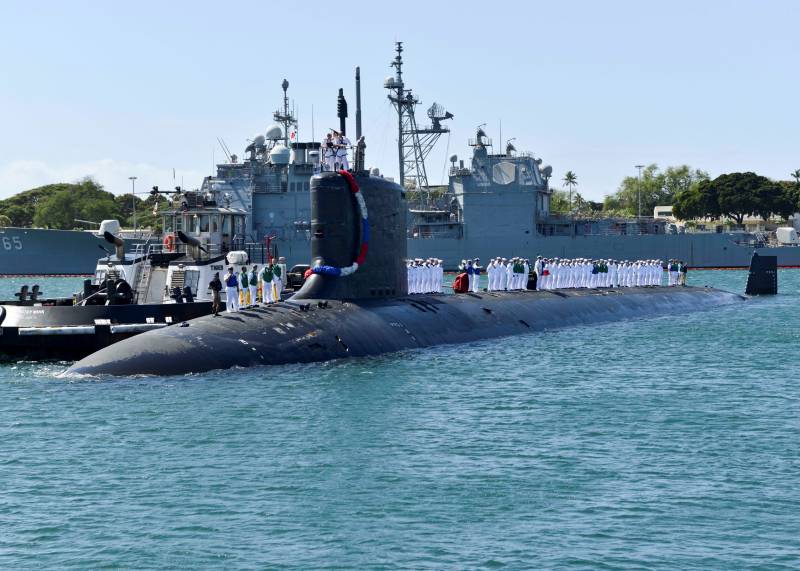 The solemn ceremony was held at the base in New London (Connecticut). The live broadcast was carried out in the "Twitter" of the US Navy.
It is reported that "USS Colorado was the 15 th multi-purpose nuclear torpedo submarine of the Virginia class, entered service with the US Navy."
The displacement of the boat is 7,8 thousand tons, length - about 115 meters, width - more than 10-meters. The submarine accelerates to 34 nodes in the submerged state.
The submarine is designed to "carry out anti-submarine and anti-ship operations, deliver special forces, conduct offensive operations, participate in irregular military operations, gather intelligence and carry out surveillance, as well as participate in mine operations," the report said.
Virginia class submarines are equipped with four torpedo tubes and 26 torpedoes. The crew of submarines ranges from 100 to 120 people.