The Kurds continue to suffer territorial losses during the battles with the FSA and the Turks in the canton of Afrin. The Islamist attack on the Christian city of Scalbius and Mhard in Hama was repelled. Reports about it
FAN
with reference to Syrian sources.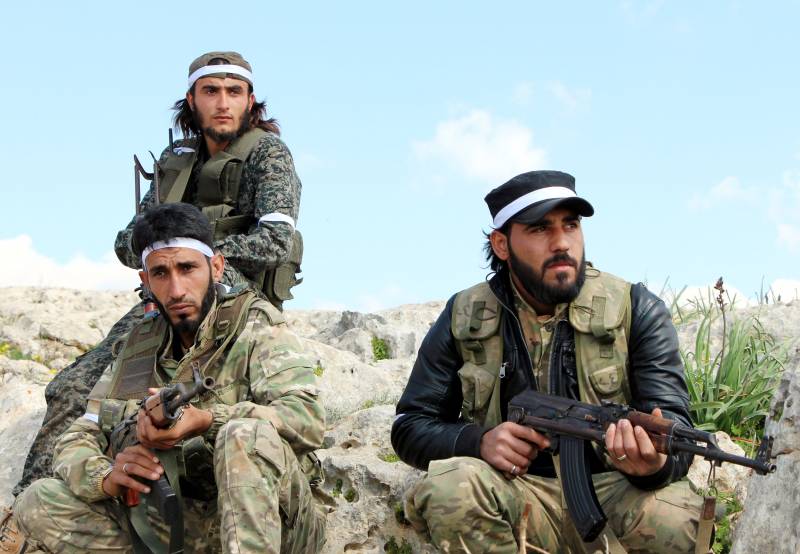 In Eastern Gute, battles between anti-government forces and ATS forces were unfolding throughout the day. The most fierce clashes were observed in the settlements of Jisrin and Hammuria. 20 people who were hiding in basements during the fighting were taken out of the liberated Jisrin neighborhoods. By evening, it became known that the city of Hammuria was almost completely liberated from the militants. It became known that during the liberation operation of the army, more than four thousand civilians were taken out of the territory of the oasis.
During the day, in the canton of Afrin, the battles between the Popular Self-Defense Detachments (YPG) on the one hand and the combined forces of Turkey and the Syrian Free Army (SSA) on the other did not subside. The SSA was supported by military aircraft of the Turkish Air Force, which inflicted pinpoint strikes against the fortifications of the Kurds. The Turkish military reported the release of a number of localities near Afrin - Al-Zarqa, Galur, Kutan, Barakashly and Al-Muhibibiya. By the evening, 8 settlements also came under the control of the SSA.
In the morning, it became known that residents of the settlements of Al-Foy and Kafraya (Idlib Province), who have been under siege since 2012, received humanitarian aid from the Syrian government. Helicopters were dropped kits with food, medicine and other essentials.
Over the past 24 hours, fighting continued in the north of the province of Hama between the forces of the SAR and the forces of the terrorist alliance led by Dzhebhat An-Nusra (banned in the Russian Federation). The Islamists attacked the positions of the Syrian army in the area of ​​the Christian cities of Scalbius and Mhard, located north-west of the capital of the region. The military was able to repel the attack. In the afternoon, the militants' strongholds were subjected to shelling and air strikes by government forces. Several combat missions in the area of ​​the town of Kafr Zeta were carried out by the Russian Aerospace Forces, destroying key command points of the terrorists.