Head of the Anti-Corruption Department of the Ministry of Internal Affairs Andrei Kurnosenko in an interview with the newspaper
Kommersant
talked about how the fight against the theft of funds in the execution of orders by defense enterprises. According to Andrei Kurnosenko, last year there was a tendency to increase the number of such crimes detected: in 2017 almost a third more than in 2016 year.
The head of the anti-corruption central board of the Ministry of Internal Affairs noted that counteraction to embezzlement at defense enterprises is carried out with the active interaction of the department with the RF IC, the FSB and the prosecutor's office.
From the material:
We pay special attention to abuses in the military-industrial complex. Last year, our service managed to identify 245 crimes in this industry, about a third more than a year earlier.
One of the most frequently used schemes is associated with the overstatement by the fraudsters of the final prices for a particular product, its components. At the same time, funds are withdrawn through intermediary organizations that act as subcontractors. They are initially affiliated with those persons who are responsible for the distribution, as well as the disbursement of funds.
As one of the examples, an example was given of large-scale embezzlement during the construction of the Vostochny cosmodrome.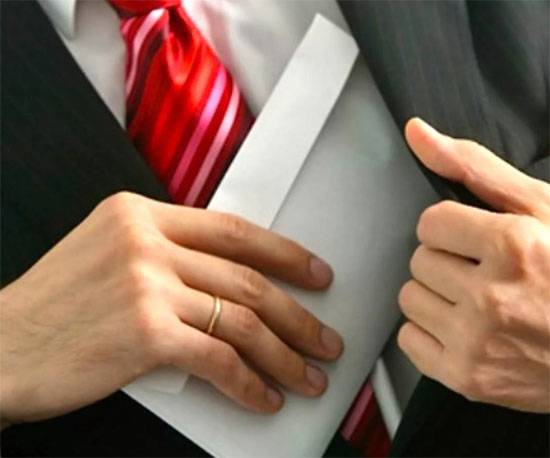 Andrey Kurnosenko:
We try not to harm production, scientific developments, so we try to conduct our events especially delicately. The work here is carried out by the service on a system basis, but far from all of its results, for obvious reasons, we can tell. (...) The principle of inevitability of punishment is important.
Andrei Kurnosenko told about the progress in identifying corruption schemes and countering the spread of corruption in Dagestan.