Information Agency
Reuters
reports that French President Emmanuel Macron announced the preparation of measures against Russia in connection with the poisoning of Sergei Skripal in London. Macron noted that at the moment the set of measures is "weighed in by various structures, including the Ministry of Foreign Affairs."
From the official statement of the press service of the Elysée Palace (quote
BFMTV
):
France shares the view of the United Kingdom that there is no other plausible explanation, and once again expresses solidarity with its ally.
"Another plausible explanation" is that Russia is allegedly involved in the violinist's poisoning. In fact, just a few hours ago, the head of the British Foreign Office openly announced that the criminals had used the USSR's Novice Nervous Gas, to "emphasize" Russia's participation. That is, if any criminal at the crime scene leaves the inscription "Boris Johnson", then this, according to the logic of London, will become "irrefutable proof" that Johnson is the criminal?
The situation with the statement of the press service of Macron looks especially "piquant" when you consider that less than an hour ago, the French government said the following:
Paris does not respond to political fantasies. We will make a decision only after providing evidence of the allegations.
Apparently, "from where it follows" to Paris after this statement was called - Macron took a visor and immediately announced that he supported London and would impose sanctions against Russia.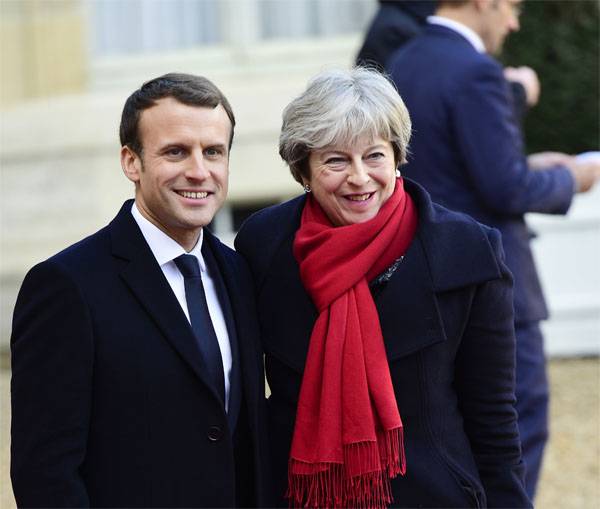 This is a democracy! ..