Military personnel of the 150 anti-aircraft unit of the Southern District motorized rifle division at the Kapustin Yar proving ground (Astrakhan region) destroyed cruise missiles from the Tor-M2 anti-aircraft missile systems, reports
RIA News
message of the press service of the Southern Military District.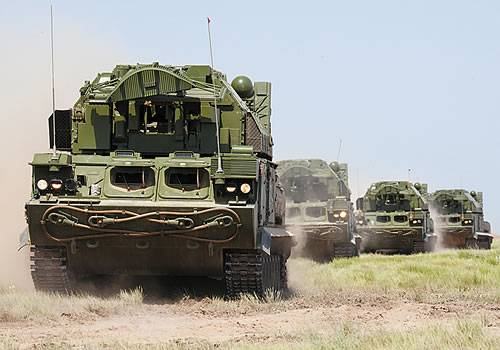 For one month, the field crews of the Tor-M2 ZSRs improved their skills in deploying and alerting to the use of anti-aircraft missile systems, loading launchers, searching for and detecting air targets, conducting reconnaissance of air targets and classifying them according to the degree of danger ,
says release.
It is reported that "in the course of test firing, up to ten missiles were spent, while 100% of targets - simulators of Saman-type air targets, simulating low-flying and high-speed aerial targets, were hit."
At the end of the shooting, the servicemen "marched in a combined way for a distance of more than 500 km, including as part of mechanized columns and by rail from the Astrakhan region to the point of permanent deployment" to the Rostov region.
About 200 anti-aircraft gunners were involved in the test shooting, more than 50 units of equipment were involved.