The Minsk-based company Minotor-Service has developed a multi-purpose armored cargo vehicle Vitim 668240. In Russia, it was first introduced at the Army-2017 international forum in Kubinka near Moscow, reports
Rossiyskaya Gazeta
.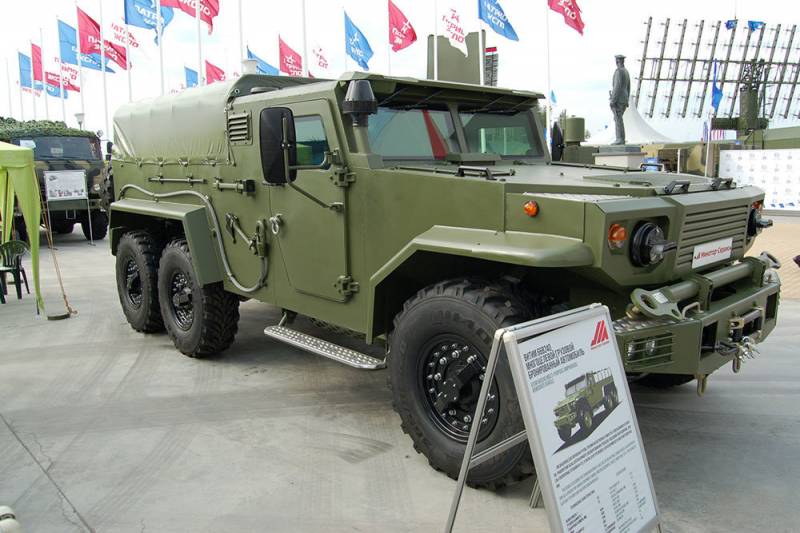 "The brainchild of the Belarusian military industrial complex differs from many similar machines with the wheel formula 6х6 and the ability to swim across water obstacles," the material says.
According to experts representing Vitim at the Russian forum, an armored car can sail at a speed of 5 km / h. By land, the 215-strong turbodiesel accelerates an eleven-ton car to 110 km / h.
It is reported that, if necessary, artillery armament can be mounted in the body of an armored truck: , light anti-aircraft missile systems ".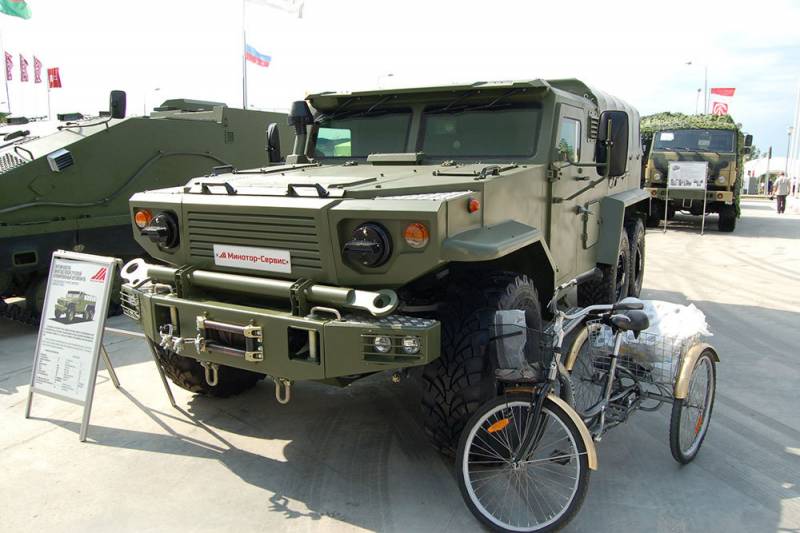 The truck can also be used for the needs of the rear - installation of lifting equipment, tanks for transportation of fuel, etc.
The Vitim armor protection withstands the hit of 7,62 mm caliber bullets, as well as the undermining of the F-1 grenades under the bottom.
The car aroused considerable interest from military specialists, including foreign ones.