The Russian airborne troops and the Special Operations Forces of the Armed Forces of Belarus will begin an active phase of joint tactical exercises at the Polivna military training ground in the Ulyanovsk region 19 in March 2018, carrying out landing from heights up to 8 thousand meters, the Defense Ministry said on Wednesday.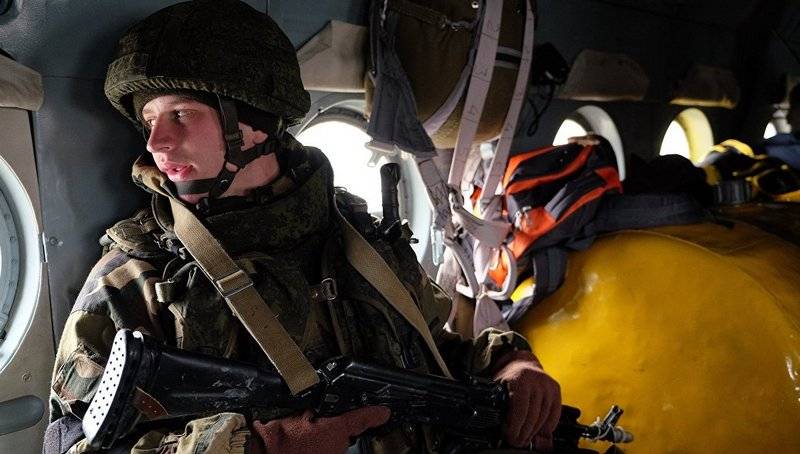 The Russian paratroopers of the Ulyanovsk airborne unit and the military units of the SSO of the Armed Forces of the Republic of Belarus during the first joint tactical exercises 2018 of the year plan to conduct a joint high-altitude landing in order to carry out the subsequent combat training task of reconnaissance. The active phase of the exercise will take place from 19 to 22 in March at the military ground of the Airborne Forces Polivna in the Ulyanovsk region
"It was informed.
It noted that during the exercises, Russian and Belarusian paratroopers will work out a complex of peacekeeping tasks with the neutralization of conditional detachments of illegal armed groups. It is planned to use around 600 military personnel and 80 units of military equipment in the exercises.
High-altitude jumps (from 4 thousand to 8 thousand meters to the ground) are performed by Russian paratroopers on the Arbalet parachute system for special purposes using oxygen equipment.
Earlier, the commander of the Airborne Forces of Russia, Colonel-General Andrei Serdyukov, told reporters that in 2018, troops would take part in seven joint exercises with units of the armed forces of foreign countries, four of which will be held abroad and three in Russia. According to him, with the Special Operations Forces of the Armed Forces of Belarus, the Russian Airborne Forces will conduct four exercises, RIA reports
News