The first multi-purpose helicopter Mi-38T is scheduled to be transferred to the Russian Defense Ministry in the fourth quarter of 2018 of the year, the Russian Helicopters holding company (part of Rostec) told reporters.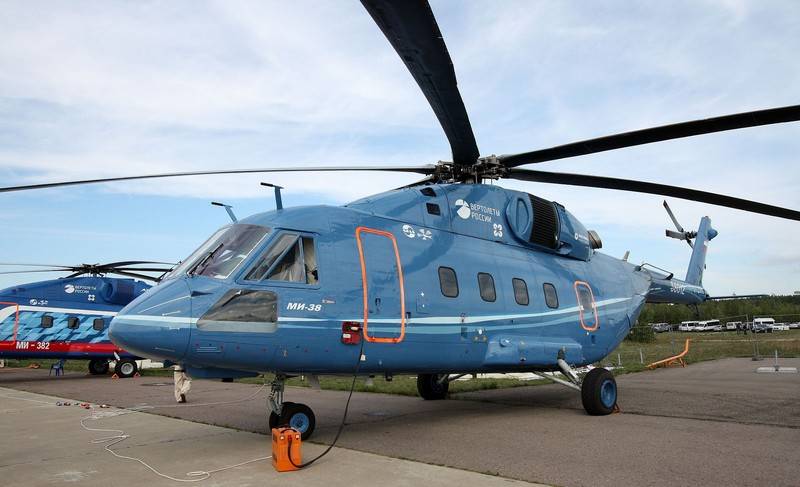 Russian Helicopters Holding and representatives of the Russian Ministry of Defense will begin joint testing of the first production Mi-38T helicopter in the second quarter of this year. According to the results of the tests, the transport helicopter Mi-38T will be transferred to the Ministry of Defense in the fourth quarter of 2018.
- reported in the holding.
At the moment, at the Kazan Helicopter Plant there is an aggregate assembly of the first production Mi-38T helicopter.
This modification has significant differences from the basic certified model Mi-38. So, all the units and components in the Mi-38T are Russian-made, installation of communications equipment for military needs and additional fuel tanks to increase the flight range is provided.
- noted in the holding.
The medium multipurpose helicopter Mi-38 occupies a niche between the Mi-8 and the heavy Mi-26 and can be used for the transport of goods and passengers, used as a search and rescue helicopter, as well as for flights over the water surface. The Mi-38T (troop carrier) is the military version of the Mi-38.
The Mi-38T helicopter is equipped with new highly economical TV7-117В engines of domestic production and an integrated digital flight-navigation complex, reports TASS