MRK Pacific Fleet "Spill" in the waters of the Avacha Gulf today performed a series of combat exercises, reports
press office
Eastern District.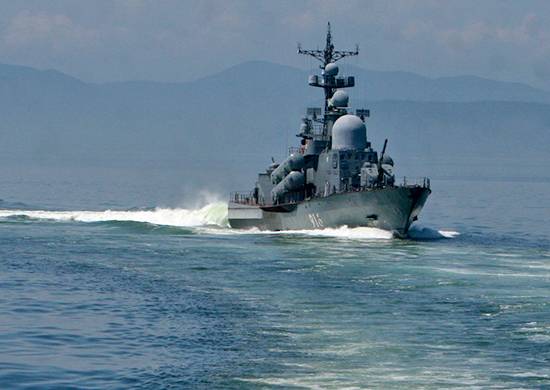 Small Rocket Ship (RTO) Pacific
fleet
The "spill" in the water area of ​​Avachinsky Bay completed a series of combat exercises, provided for by the plan for the development of marine elements of the K-2 course task,
says release.
It is reported that "solving the problem of protecting the ship from the enemy's air attack means, the ISC commanders conducted artillery firing at an air target." Tactical background for the action of the sailors created anti-submarine aircraft IL-38H.
Then the crew of the ship "carried out a practical formulation of radio-electronic interference and conducted a rocket attack on the main complex on the surface targets of the conditional enemy, during which he conducted electronic launches of cruise missiles," the press service said.
A day earlier, the IRC "Razliv" successfully executed artillery firing at a sea towed shield, imitating a surface ship of a conditional enemy.