The US Department of Defense announced it has signed a contract with Airbus Helicopters Inc. for the purchase of additional multi-purpose UH-35A Lakota UH-72A helicopters for the Ground Forces (SV) XNUMX, reports
TSAMTO
.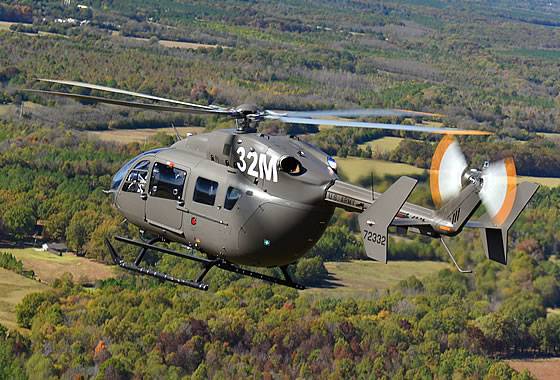 The transaction value was $ 273,289 million. Deliveries must be completed by March 2021.
It is reported that "17 UH-72A will be delivered for use as part of the Initial Entry Rotary Wing helicopter crews at Fort Rucker (Alabama) and 18 units to support the functions of an intermediary and observer in combat training centers NE USA.
The initial supply contract for up to 2015 of the year 345 UH-72A helicopters was signed in 2006. The new helicopters are designed to replace the outdated OH-58 and UH-60.
"Lakota helicopters are delivered by US Army in seven configurations to perform training tasks, ensure border security, conduct search and rescue operations, medical evacuation, disaster response, VIP transportation and logistic support," the article says.
During the operation of "Lakota" has established itself as a reliable platform. The crash of a helicopter in December 2010 was the only loss in the UH-72A track record, although the investigation excluded a mechanical failure from the possible causes of the accident.