Two turboprop combat-training aircraft (UBS) EMB-314 (A-29B) Super Tucano arrived in Chile from Brazil, reports
bmpd
with reference to www.scramble.nl.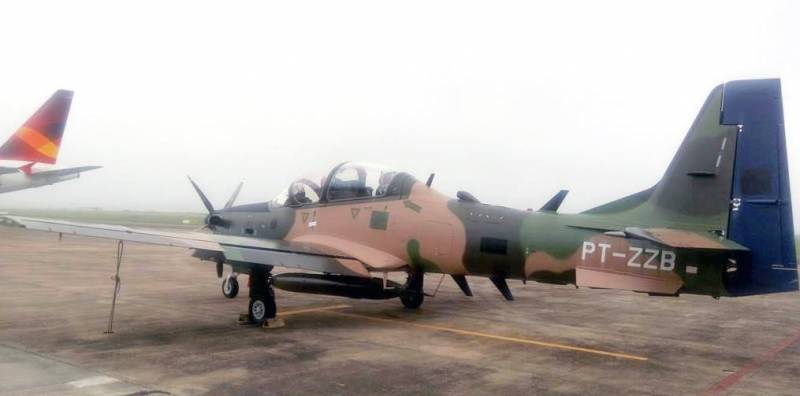 One of the first two Embraer EMB-314 (A-29B) Super Tucano turboprop training aircraft delivered by the Chilean Air Force under the 2017 contract of the year to six aircraft (Chilean side number "464", 31400236 serial number, temporary Brazilian registration PT-ZZB) .
The aircraft were built by Embraer, a Brazilian company, under a contract that had not been previously announced from 2017 for six UBS.
The company announced that it had a contract for 6 aircraft in the third quarter of 2017. And only now it became known that the customer is the Air Force of Chile.
All ordered aircraft must be transferred to the Chilean side in the current year.
It is reported that the first batch of UBS A-29В Super Tucano in the number of 12 units of the Air Force chili received in 2009-2011. Currently, they are all on the Los Condores airbase near Iquique in northern Chile. The second batch of 6 aircraft will go there.