Against the background of constant Western statements that "there is no change of power in Russia," the German vote ended in the Bundestag, which resulted in
fourth time in a row
Angela Merkel elected federal chancellor.
Voting in the German parliament decided to hold only a few months after the elections to the Bundestag. The reason is that the elected deputies could not form a relatively viable political coalition, given that the party led by Merkel has established an anti-record of popularity in recent years.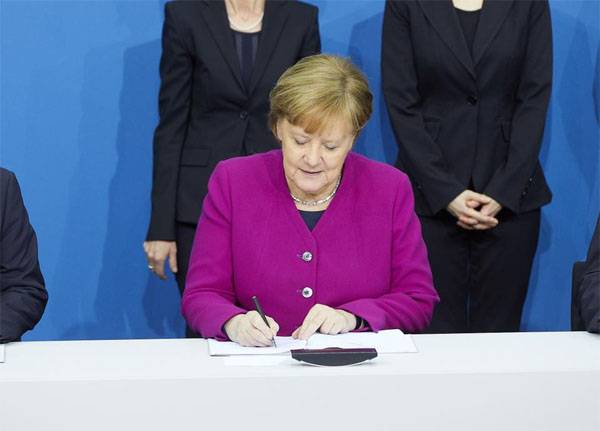 According to the results of the elections in the 2017, the CDU / CSU block headed by Angela Merkel received less than 33% of votes. Thus, after the approval of Merkel as Chancellor of the Federal Republic of Germany, the state will be managed by a politician whose party does not enjoy the support of the majority. It does not enjoy the support of even a third of the population.
If we consider that about 76% of voters came to the elections to the Bundestag, then Merkel's party enjoys the confidence of only 25% of the German population.
The results of voting in the Bundestag on the candidacy of Merkel are clearly not called "a deafening victory." For her, they gave their votes 364 MP from 709.
And where are the statements of the State Department, PACE and other "institutions" that democracy is violated, and that the power in Germany is usurped by one person? ..