In the west of Ukraine, another anti-Polish action took place. This time, instead of a torchlight procession, radical nationalists carried out an explosion at the Polish memorial eagles. It is located on the territory of the memorial Lychakiv cemetery. According to the statement of the Director of the Memorial Complex of Lviv, Mikhail Nagaya, an explosion thundered about 15 meters from the utility rooms. At the scene, the work was completed by criminologists.
According to the latest data, there are no injuries.
From the message in the local newspaper:
According to witnesses, an unknown object exploded near Lychakovskoye cemetery, threw meters from 20 to the burial of Polish eagles, and the fire and explosives police worked at the site.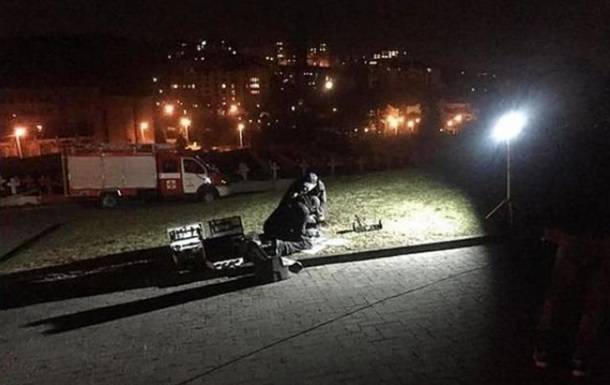 Recall that a few days ago, radical nationalists marched through Lviv with torches and anti-Polish posters. During the march, slogans were shouted that "the Poles should forget about Lviv, since this is a Ukrainian city."
For reference: in the Lychakiv cemetery of Lviv, Poles were buried, who in 1918-1919 fought against armed formations of the Ukrainian People's Republic (UNR). Lviv eaglets in Poland are called young militias of Lviv, who participated in those battles.