US President Donald Trump during a visit to the Miramar military base in the state of California spoke to the military and spoke about the prospects of the American armed forces. Against the background of statements in the style of "the American army is stronger than ever," Trump informed the audience that the US is considering not only land, air and water as a zone of possible military actions, but also outer space.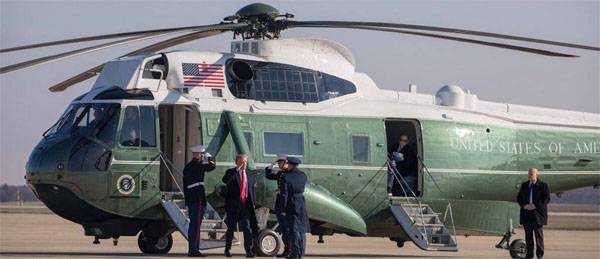 Trump:
I propose a new national strategy in which outer space is recognized as a war zone, as well as land, air and sea. I think that we could have cosmic forces. We have a fleet, there are land forces, and therefore we need to think about space forces. This is a great idea and it could be realized.
Recall that earlier the idea of ​​creating a US space force was also voiced in Congress. However, she did not find appropriate support. In the end, it was considered that in the United States, the forces and formations that were already sufficiently created earlier were also responsible for near-Earth space, including the satellite constellation. By the way, Pentagon chief Mattis opposed the idea of ​​creating cosmic forces.