A new missile test of a new intercontinental ballistic missile (ICBM) Sarmat is being prepared, said Army General Valery Gerasimov, chief of the General Staff of the Russian Armed Forces, at a conference call.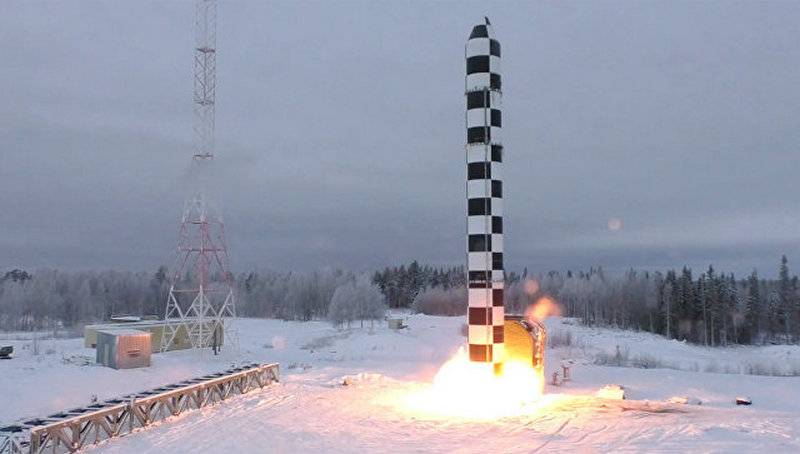 The first launch of this rocket took place in late December last year. Currently, at the Plesetsk cosmodrome, the next throw test is being prepared at full speed.
- said Gerasimov.
He recalled that "Sarmat" in its characteristics exceeds all existing types of intercontinental ballistic missiles:
With a weight of more than 200 tons, it has a shortened active part of the flight, has increased capabilities to overcome missile defense, is capable of carrying warheads of large mass and enormous power
The commander of the Strategic Missile Forces Colonel-General Sergey Karakayev said that during the throwing tests it is planned to work out more 50 tasks. He noted that the tests will confirm the correctness of the adopted design decisions on the rocket, launcher systems and aggregates, as well as to work out the pre-launch preparation modes and the rocket launch sequence diagram. The creators of the new ICBM are planning to experimentally confirm the safety of the functioning of the rocket design and its systems, as well as the launcher units and systems, and the reliability of the systems and assemblies of the ground launch complex.