Under Damascus, in combat formations of the Syrian army, the 9P138 combat vehicle of the 9K55 multiple rocket launcher "Grad-1" was reported for the first time, reports
Rossiyskaya Gazeta
.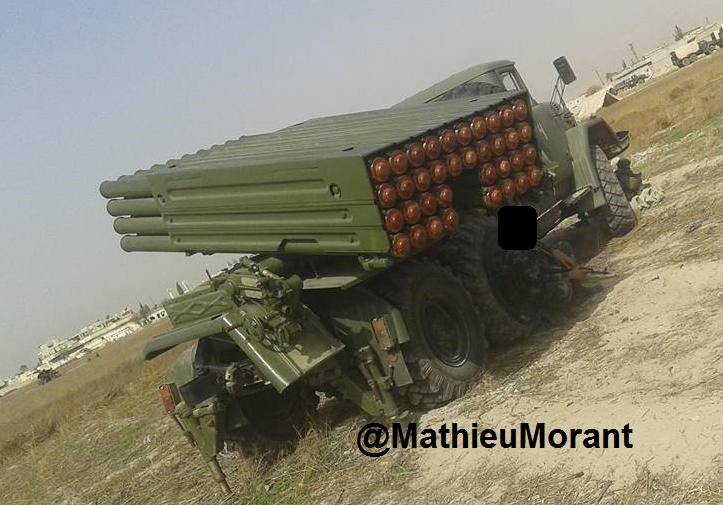 "The heiress of the famous" Katyusha "is mounted on all-terrain vehicles ZIL-131 with wheel formula 6 × 6. It is a lightweight version of the Grad 9K51. Instead of 40 guides, 36 is installed on it. The weight of the unit in the combat position reaches 11,5 t instead of 13,7 t, "the material says.
The maximum range of the installation compared to the standard BM-21 decreased slightly: from 20,4 km to 15 km.
The maximum speed of 9P138 is 80 km / h, the power reserve is 850 km. Calculation - 3 person.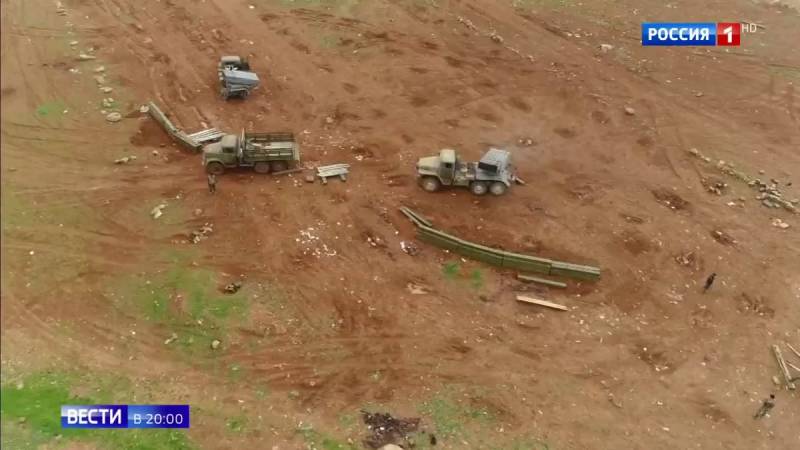 According to the author, in Syria previously used BM-21 on the chassis of the Ural-375 with gasoline engines. These installations were received by the SAR from the USSR. By the beginning of the war, according to various sources, there were about 300 such systems in the Syrian troops. At the end of the 2015 of the year, on the front were observed MLRS 9K51 based on the URAL-4320-31 with a diesel engine.
In addition, 2B26 combat vehicles on the KamAZ-5350 "Mustang" are involved in the battles against terrorists.