In the Crimea, they perceived with humor the threats made from Kiev to evict the Russians from the peninsula, reports
RIA News
Statement by the Crimean Deputy Prime Minister - Permanent Representative of the Republic under the President of the Russian Federation Georgy Muradov.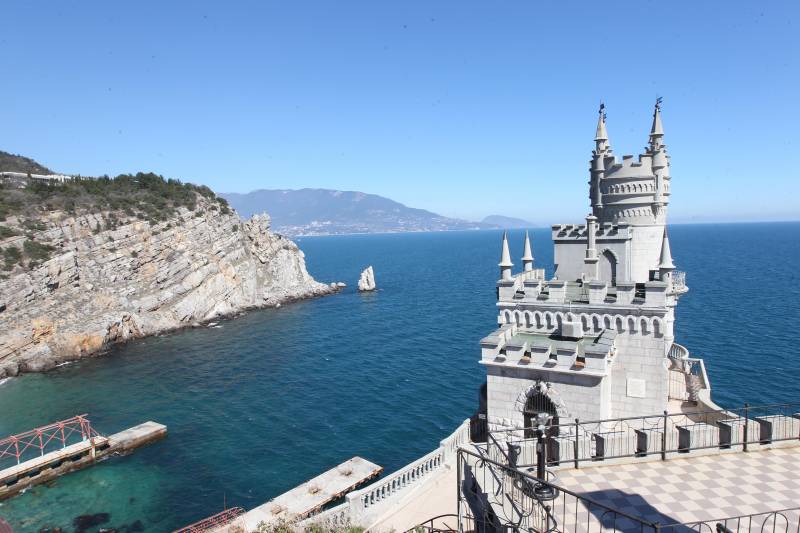 Earlier, the deputy of the Verkhovna Rada, the leader of the extremist organization "Mejlis of the Crimean Tatar people" (banned in the Russian Federation) Refat Chubarov said that all Russians living in Crimea will be required to leave the peninsula.
It is clear that Chubarov's dreams arising in his muddled mind are unrealizable, and the Crimeans, perceiving all this with humor, ask themselves: can there be such an emigrant who is pissed off in Ukraine who will propose to evict Ukrainians from Ukraine? Probably, such a thing would never occur to anyone. But Chubarov has come,
said Muradov to the agency.
He recalled that the former Crimean politician now has nothing to do with the region.
In this situation, of course, we must look for ways to draw attention to one's person. So crazy thoughts come to mind, akin to the Stalinist methods of deportation and resettlement of peoples — to evict Russians from the Crimea. But the Crimean Tatars, having received Russian passports, also became Russians. By the way, a lot of Tatars-Russians moved to the Crimea after its reunification with Russia,
added Muradov.
Crimea became the Russian region after the referendum held there in March 2014, in which more than 95% of the population of the republic were in favor of joining the Peninsula in Russia.