Shiite armed groups of Al Hashd al-Shaabi engaged in battle with the terrorists of the so-called "Islamic state" (* prohibited in the Russian Federation) in Syria. Al-Hashd al-Shaabi are detachments made up of Shiite militias that previously fought against ISIL terrorists in the Iraqi Mosul region.
It is reported that Shiite militia struck a mortar strike at the location of the igilovtsevs in the area of ​​the settlement of Al-Atshan (Rakkah province), located near the border with Iraq. According to the latest information, mortar shelling of positions of ISIS militants * was carried out from Iraqi territory.
Against this background, there are reports that the Prime Minister of Iraq confirmed the decision to include the Al-Hashd al-Shaabi militia in the ranks of the official Iraqi security forces. The start of such inclusion was laid last year, when the Iraqi parliament, despite criticism from the Sunni and Kurdish formations, decided to assign the army status to the Shiite militia.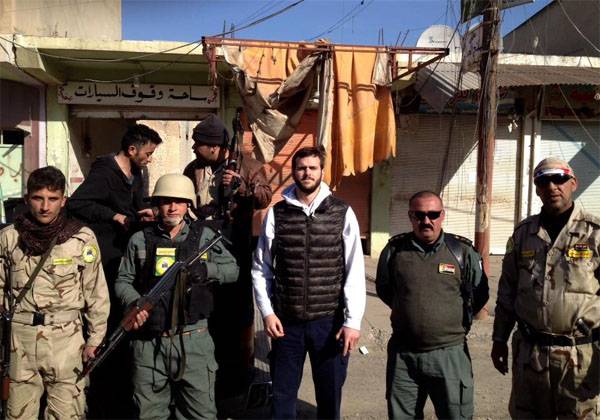 It is known that military personnel from the Al-Hashd al-Shaabi detachments have the opportunity to improve their skills when training in Iraqi military schools.