The range of the Pantsir anti-aircraft missile and cannon complex can be increased to 60 km due to the use of hypersonic missiles, Interfax reported, citing a source in the military-industrial complex.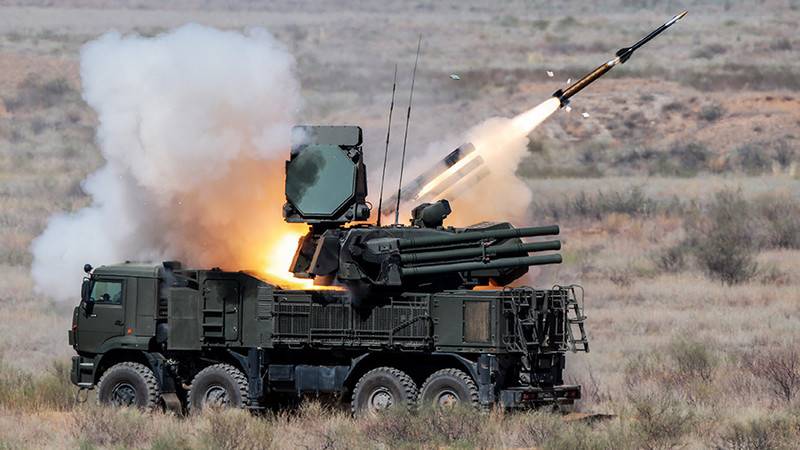 At the moment, work is underway to create hypersonic missiles for the Pantsir. It is planned to bring the range to 50-60 kilometers
- Said the source agency.
According to the stated data, at the moment the range of the non-modernized complex is about 20 km.
From 2018, an upgraded version of the complex, Pantsir-SM, will begin to arrive in the troops. Thanks to the new aiming locator, the missile detection and guidance range is 40 km.
The Pantsir-С1 ZRPK was developed by Shipunov Instrument Design Bureau of Tula (included in the holding of NPO High-Precision Complexes of the Rostec State Corporation). The complex is capable of striking all modern and prospective means of air attack at ranges up to 20 km at altitudes up to 15 km. Speed 57EX6 - 1300 meters per second anti-aircraft missile. The ZRPK can simultaneously work on four targets, be used to destroy not only air, but also land and sea targets, manpower, and is capable of firing in motion and from a place, as well as from short stops. approx.